Are you looking for a break from day to day hustle bustle in Mumbai and in need of some relaxation? If yes, Maldives is the perfect holidaying destination for you. Surrounded by the Indian Ocean, the islands of the Maldives are among the most beautiful holiday destinations in the world. And coming from the humid atmosphere of Mumbai, a visit to the Maldives is a refreshing escape.
Maldives is located in the Indian ocean and it just not offers relaxation and refreshment but also adventure and excitement. The natural beauty of the island makes it nothing less than a paradise. Its shimmering white beaches that are surrounded by turquoise lagoons and lushness of palm trees providing a slight touch of green along with coral reefs welcomes tourists from Mumbai in the best way possible.
The island offers something for each and every one and caters to varied interests and preferences of all kinds of tourists with different purposes of visits. From honeymoon to family holiday to business tour, Maldives activities make sure that you enjoy each and every moment of yours.
Here, you can enjoy sunbathing on private beaches; kayaking, snorkeling and deep-sea diving in the open sea, and filling yourself up with gourmet dishes from all over the world. And these can be done from within the comfort of your luxurious resort. Malé, the capital of Maldives, is about 1600 km away from Mumbai.
Check this guide to know how to reach Maldives from Mumbai and find all the important tourism-related information.
How to reach Maldives from Mumbai?
Mumbai to Maldives by Flight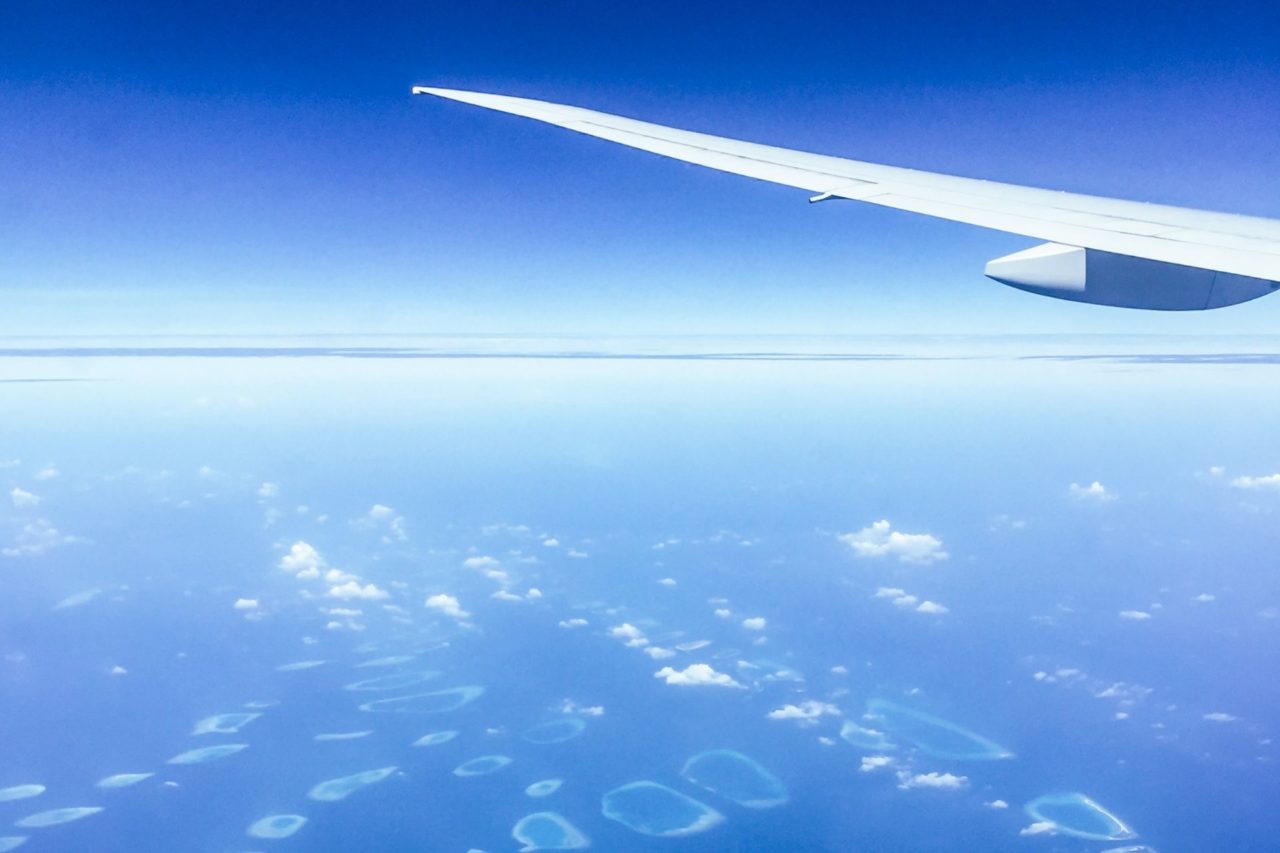 Duration
A bunch of direct flights from Mumbai to the Maldives are available. These are regular flights and they take around 3 hours to cover the distance of 1600 km between these two beach cities. Various one-stop flights are also there between Mumbai and Maldives, but they have a longer travel duration.
Flight Companies
GoAir and Indigo have non-stop flights from Mumbai. These flights depart around 9 AM – 10 AM, and they arrive at Velana International Airport, Malé, around 12 PM – 1 PM. Remember, the standard time of the Maldives is half an hour behind Indian Standard Time.
Other flight operators, like Emirates and Srilankan Airways, also have regular flights from Mumbai. But those aren't non-stop and take 5-10 hours or more to reach the Maldives airport.
Average ticket price
The average Mumbai Maldives flight rates of GoAir and Indigo are around ₹10,000 per person. The tickets of other flights are around ₹30,000 or more.
Maldives Airport
All flights from Mumbai land at Maldives Velana International Airport. It is in Hulhule, near Malé, and it is the main airport in the Maldives.
Once you reach Malé airport you can board a speedboat to your resort's island. The Maldives has many domestic airports too, on different islands spread across the country. And if one is near your hotel or resort, you can get on a seaplane to be there.
Also, pick up is arranged if included in your Maldives tour packages from Mumbai. And your pick up can be either by seaplanes or motorboats. Many luxurious resorts have private seaplanes and speedboats for their guests.
Mumbai to Maldives by Sea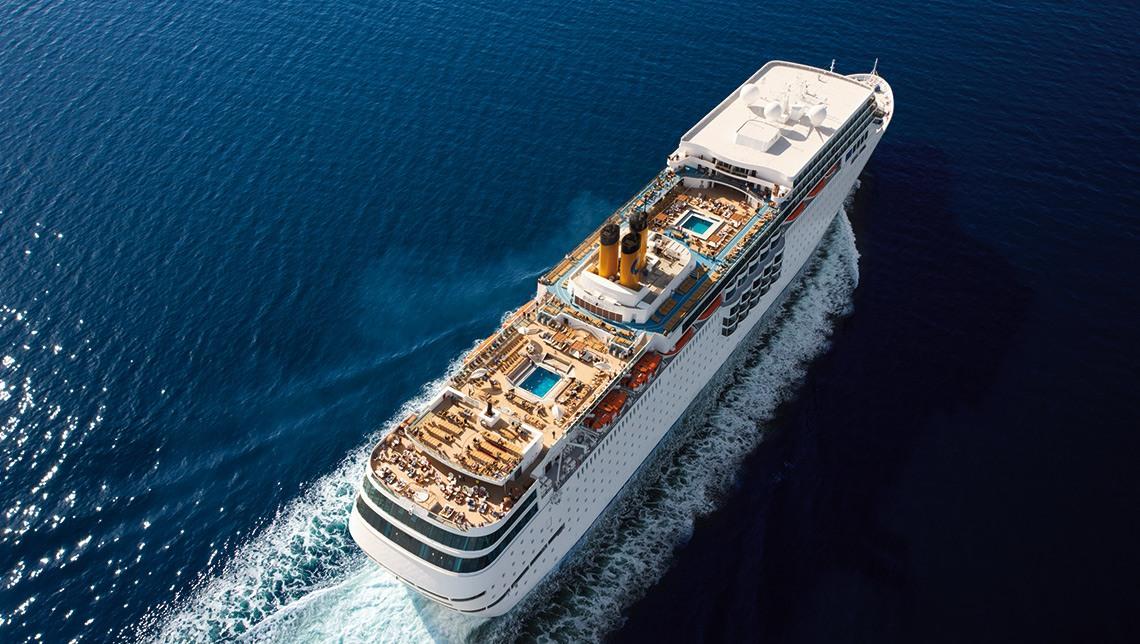 Fare & Time
If you want a relaxed trip to the Maldives, you can book a cabin in Mumbai to Maldives Costa Cruise. The 7-night Costa neoClassica cruise covers about 1900 km on the Indian Ocean to take you to the Maldives.
And the Maldives to Mumbai cruise packages start at around ₹30,000 per person on a double-sharing basis. Kids, below 18 years, when accompanied by adults, can get free entry.
The fare includes accommodation, meals in the main restaurant and snacks at other poolside restaurants. It also includes access to onboard entertainment, pools and many other facilities on the cruise ship.
On the way to the Maldives, the ship anchors at New Mangalore and Kochi, allowing you to explore those cities too.
Mumbai to Maldives by Road (possibility)
You can't go to the Maldives by road. But if you want to enjoy a road trip during Maldives tour, you can drive to Bengaluru and then fly into the Maldives. You'll find regular flights from Bengaluru to Velana International Airport, Maldives.
Another option for a road trip is to drive along the scenic Konkan Coast to Trivandrum or Kochi. From there, you can get on a flight to Hanimaadhoo International Airport in the Maldives.
India & Maldives Currency
Accepted currencies
The national currency of Maldives is Maldivian Rufiyaa (MVR). But US Dollars (USD) or Euro (EUR) are equally favoured in business complexes, resorts and tourist places. Cash as well as card payments are supported all over the Maldives. You can pay with Visa, MasterCard or American Express cards in most places.
Average Conversion rate
1 Maldivian Rufiyaa (MVR) is usually valued at around 5 Indian Rupee (INR). 1 US Dollar (USD) is equal to about 15.50 MVR on average, 1 Euro (EUR) is around 18 MVR and 1 Pound Sterling (GBP) is around 20 MVR.
But the rates of currency conversion change every day. So, carry enough cash/credit to avoid unpleasant surprises.
Is USD accepted in Maldives?
The US Dollar is like a second currency, here, in the Maldives. And it is accepted in most places, including local shops and eating places.
Maldives Visa details for Indians
Is a passport required for Indians?
You need a passport for your Maldives tour from India. And the passport must be valid for the next six months after the date of the journey.
Visa Fee
30 days tourist visas are free for the Indians visiting the Maldives. But, if you want to extend it, for up to 90 days, you'll need to pay 750 MVR (approx. 3,500 INR).
Visa on Arrival
In the Maldives, Indian travellers get a visa on arrival. Show your passport, the booking confirmation of your hotel/resort, the onward/return ticket from the Maldives, and other required documents, and you'll get the visa.
Discover Maldives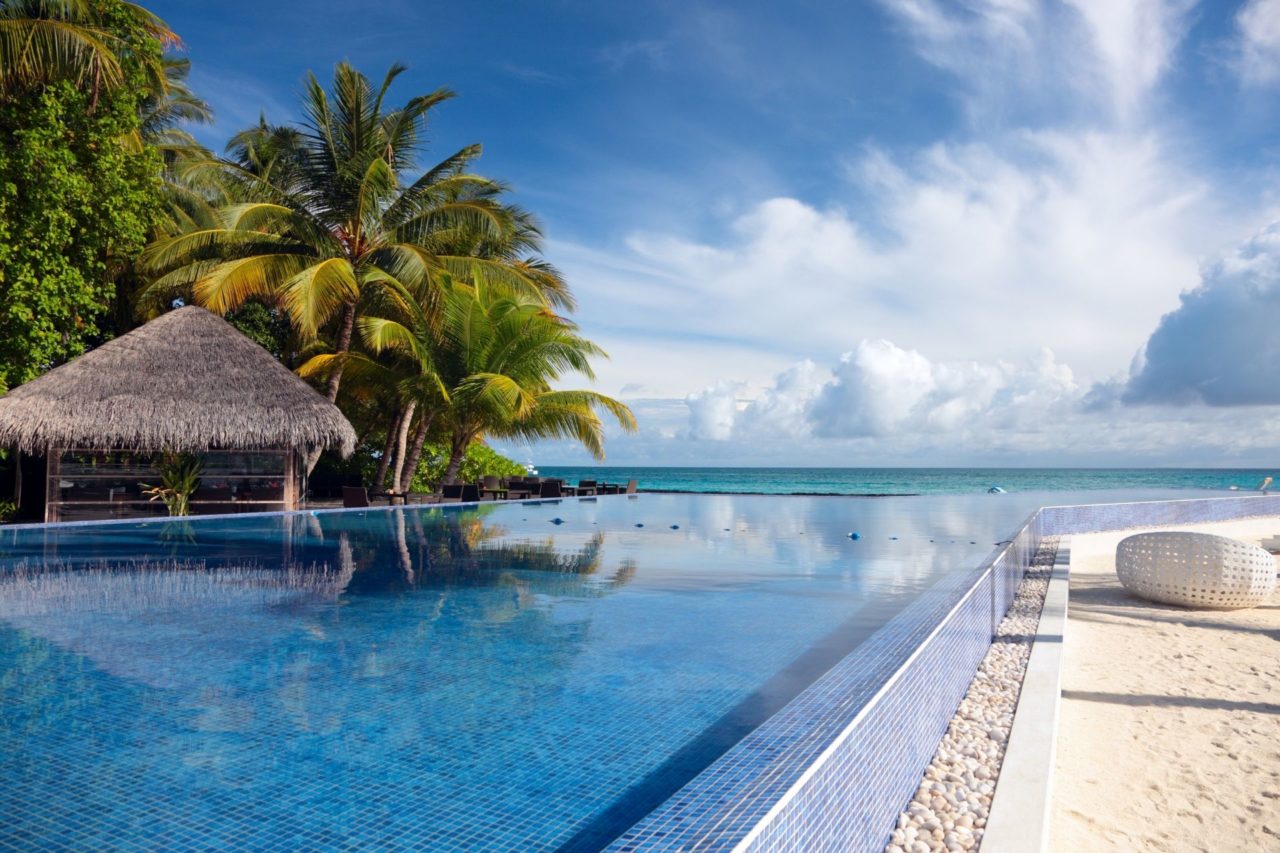 Availability of Indian cuisine in Maldives
As the Maldives is near India, you'll find plenty of dishes from Indian cuisine. From biryani to naan, dosa to poha and spicy curries, the restaurants offer a wide variety of veg and non-veg meals. You can find them in your pre-booked buffet in the resorts or order them separately as per your taste.
Some resorts in the Maldives even have speciality Indian restaurants, to serve an assortment of main course dishes, snacks and sizzlers.
Dress code
In the Maldives, you don't have any dress code to follow. In your resort or on private beaches, you can dress any way you wish. Check out our India to Maldives – A complete guide for detailed information.
But you must dress modestly when you're in tourist spots or other public places. Wear clothes which cover the shoulders and reach below the knees. And in some places, you also need to cover your head with a scarf. Also. men must not be shirtless.
Water Sports in Maldives
Along with serene beaches, vast Ocean, turquoise lagoons, refreshing and calm environment, Maldivian Islands offers umpteen number of activities as well for travellers from Mumbai. You have various kinds of adventurous sports to add some thrill to your vacation. The general atmosphere, crystal clear water, exotic marine life, etc. makes the Maldives a suitable place for various water sports.
Water sports in the Maldives like water skiing, wake boarding, knee boarding, banana riding, fun tubes, Mono skiing, kite surfing, glass bottom boat, jet skiing, etc. make your vacation even more exciting. The island has varied options of sports for you to choose from based upon your liking and preferences.
Maldives Tour Packages from Mumbai
You can find a range of options for the all-inclusive Maldives packages from Mumbai. And in general, a 3-4-night Maldives package from Mumbai with flight will start around ₹30,000-₹40,000.
Most Maldives tour packages include only breakfast buffet in their offerings. So, also check the rates for packages with Half Board or Full Board meal plans. "Half Board" plans include breakfast and dinner, while "Full Board" plans will have included lunch too.
Maldives Honeymoon Packages from Mumbai
Tour operators also offer special Maldives packages from Mumbai for couples. These packages offer various honeymoon freebies and additional benefits to make the holiday the most memorable for the newlyweds. Beach-side dinners, romantic excursions or room upgrades are also available.
And these Mumbai Maldives honeymoon packages can be booked at around ₹40,000-₹50,000 for a 3-4 nights tour.