Maldives is indisputably the most iconic jewel that bedazzles the Indian Ocean. A cluster of 1200 coral islands which are formed in 26 ring shaped atolls, Maldives is a holiday destination that has hypnotised the honeymoon couples from Kochi with its unparalleled beauty for quite some time now.
Turquoise lagoons, bright sparkles of white sand around the majestic ocean, promise to rejuvenate newly wed couples with our exclusive Kochi to Maldives Honeymoon Packages. Not only relaxation, this enchanting group of islands also offer an equally fascinating list of water sport activities such as snorkelling, water skiing, diving and many more.
So if you are wondering where to take your next trip or searching for the ideal destination for your honeymoon from Kochi then Maldives is definitely the best choice. Its romantic setting with the right amount of activities will make every honeymoon in Maldives memorable.
Not only honeymoons, Maldives is an ideal location for family trips or large group tours. Even for those who wish to have solo travel or those who travel with young children or toddlers, the resorts in Maldives offer an ideal setting. The richness of underwater life of the Indian Ocean here and the facilities to explore them makes Maldives Tour from India for everyone, even those who are wishing for a new adventure.
Why Maldives from Kochi?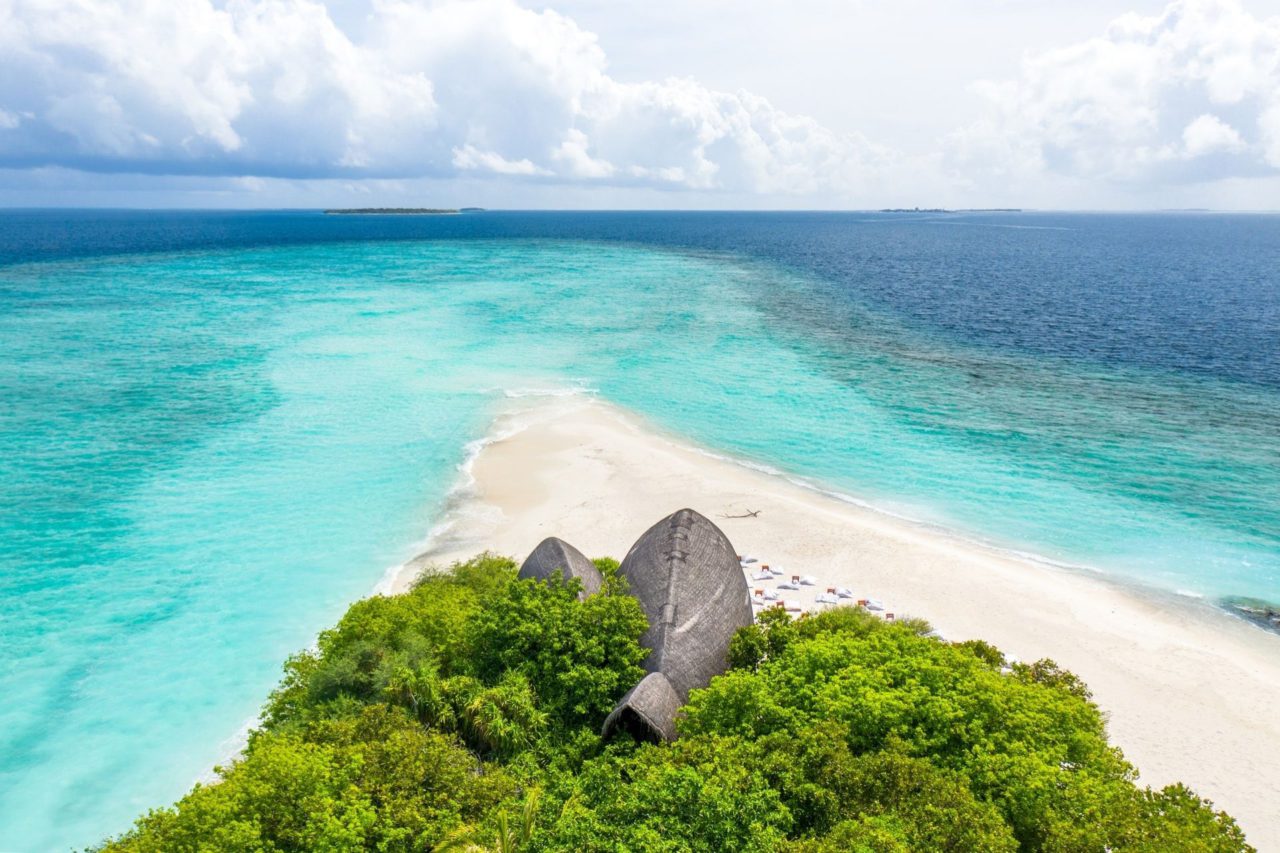 Cochin or Kochi city has almost everything that one can ask for. From backwaters and beaches to verdant greenery, from forts and historical monuments to rich cultural and culinary heritage, this city holds a variety of interesting recreational choices. However, to experience the white sandy beaches and a rich underwater life, a visit to Maldives is a must, been for those tourists from Kochi.
The proximity to Maldives, direct flights and a minimal travelling time, makes it more suitable for travelling to Maldives from Kochi, even with kids or elderly. The direct flight to Maldives from Kochi takes only one and half hours. There are many direct flights between both the airports run by various airlines.
Direct cruises to Male from the Kochi ports are also possible now, which will make it even more cost effective and entertaining to travel.
The time difference of only 30 minutes assures you of having a memorable time at one of the Maldives islands, without facing jet lag or losing hours in travel.
Kochi to Maldives Honeymoon Packages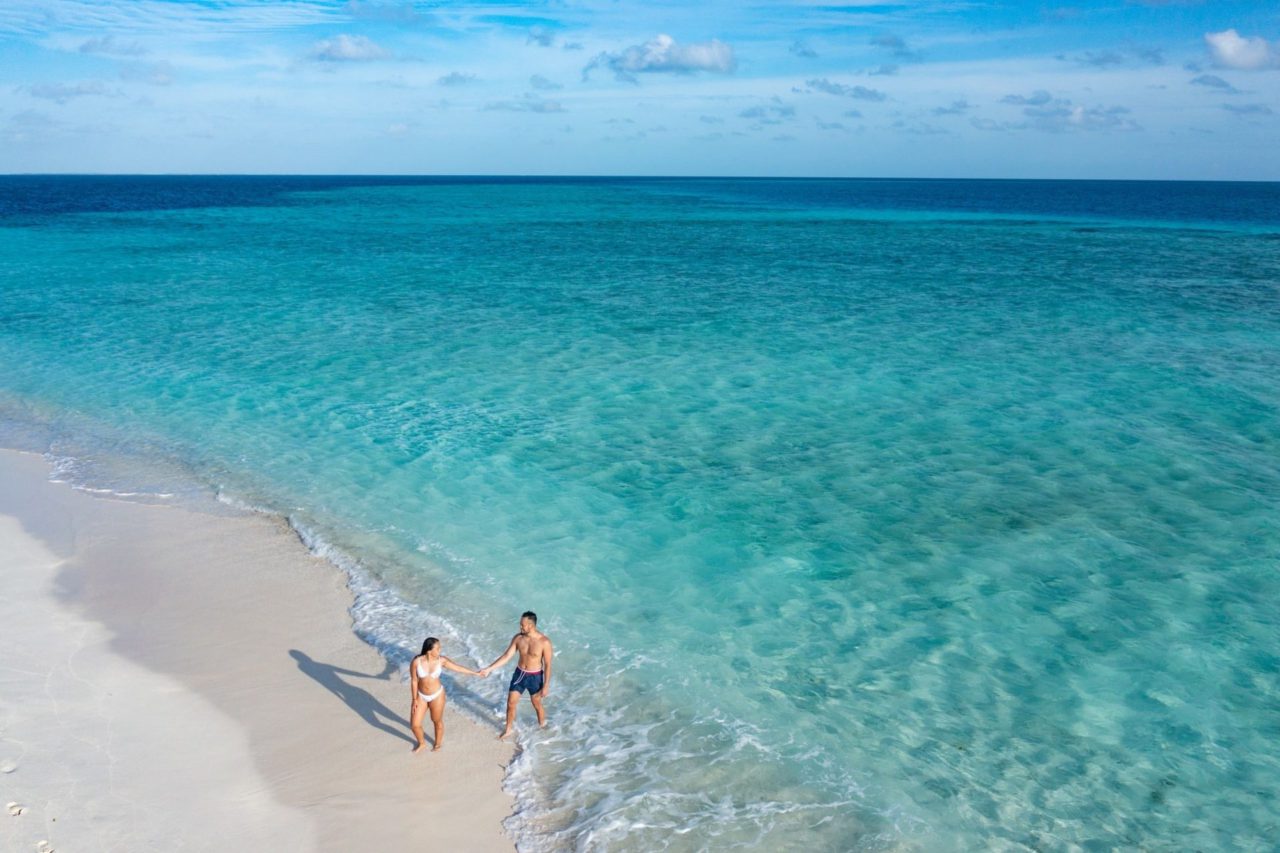 Honeymoon is one of the most important trips a couple takes together. So it's natural for couples to want it to be perfect. This is what we promise to do by taking care of everything a couple would want on their honeymoon tour to Maldives. Kochi to Maldives Honeymoon Packages let the couples relax and enjoy each and every moment right from the start of the journey.
We have designed our Maldives Honeymoon Packages starting from Kochi keeping the magnitude of this tour in mind. From booking flights between Kochi and Maldives and transfer to the selected resort, villas or cottages via speedboat or seaplane to ensuring every specific requirement of the couples is taken care of, we offer a wholesome travel experience in Maldives for honeymooners.
As we believe that every couple is different from others, we don't provide a generic Kochi to Maldives Honeymoon Package to everyone. We at Maldives Tourism, instead offer customised Maldives honeymoon packages where our travel experts consider preferences, duration of travel and budget in order to create tour packages exclusively for each couple.
Candle-lit dinner on special request, room and flower bed decoration, non-alcoholic beverages, cake cutting in privacy and comfort of the rooms are a few of the inclusions in our honeymoon packages. Apart from ensuring a romantic stay to the couples at a resort of their choices, we also make arrangements for adventure.
We facilitate various sports activities as well as learning new skills like diving if any of our customers wish to. In our effort to make your honeymoon exceptional we also take care of sightseeing in Maldives and if required offer a qualified guide as well.
With our all-inclusive honeymoon tour packages by your side, you can relax and pamper yourself with the best of facilities, without having to worry about making arrangements or booking water villa resorts or activities once at the island.
We also understand the importance of knowing the place and understanding the local culture, accepted behaviour and dressing before you travel. Hence, our qualified travel experts keep every guest informed about Maldives do and don'ts along with suggestions on things to do in Maldives much before the actual journey.
We also keep ourselves available for every couple on our Maldives honeymoon packages to cater to any urgent requirement or a specific demand while holidaying.
Maldives Honeymoon Packages from Other Destinations
Mumbai to Maldives Honeymoon Packages
Why book with us?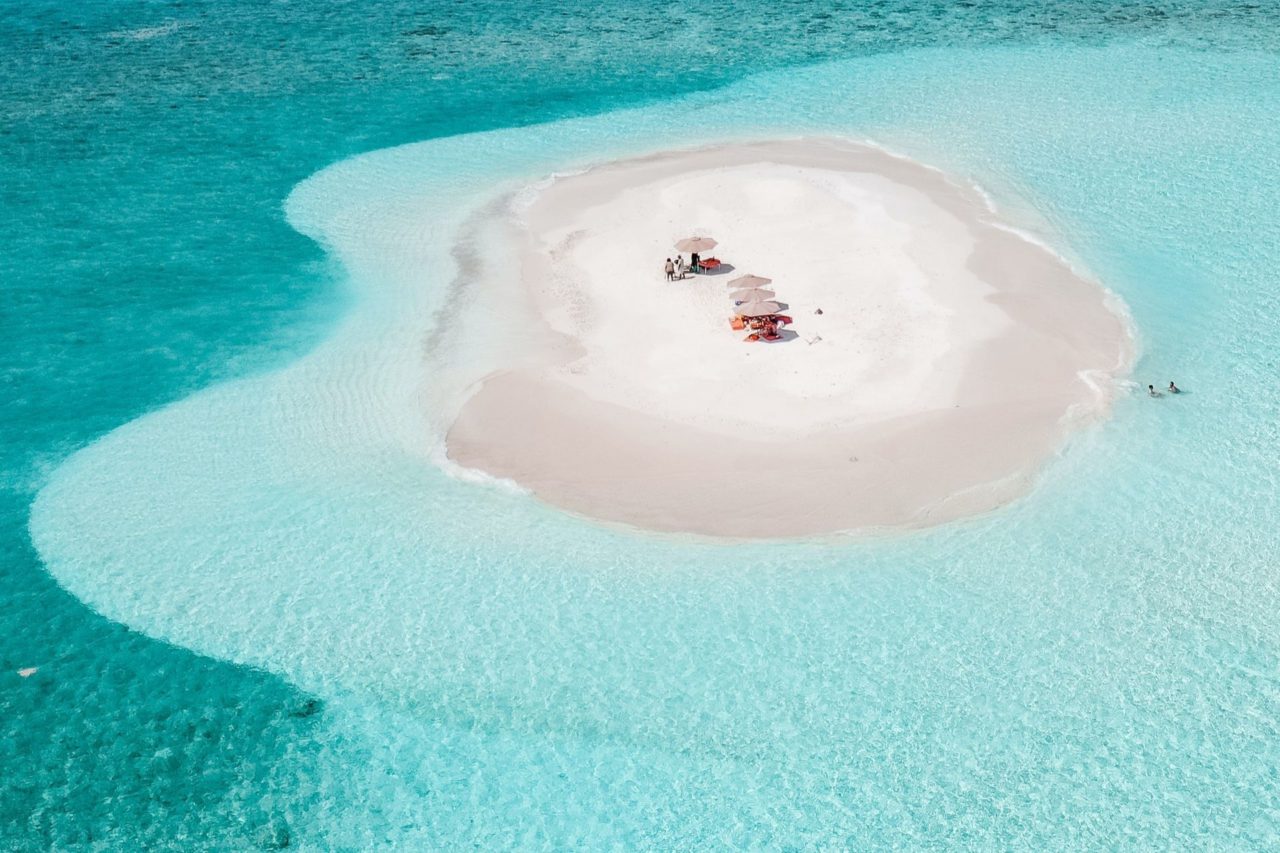 Undeniably a destination plays a crucial role in a vacation. However, having the timely access to required facilities and updated information on the place you are visiting is equally important. A Maldives honeymoon tour from Kochi can become even more gratifying if all the arrangements are done in advance and as per the traveller's choices.
We at Maldives Tourism, guarantee a hassle-free Maldives tour to everyone. Choosing the suitable tour package is indispensable for a memorable trip and so is the selection of the right tour operator. By booking your Kochi to Maldives honeymoon package from a reliable travel company like Maldives Tourism, you will gift yourself not only a good trip but also ample peace of mind.
Best Places to stay in Maldives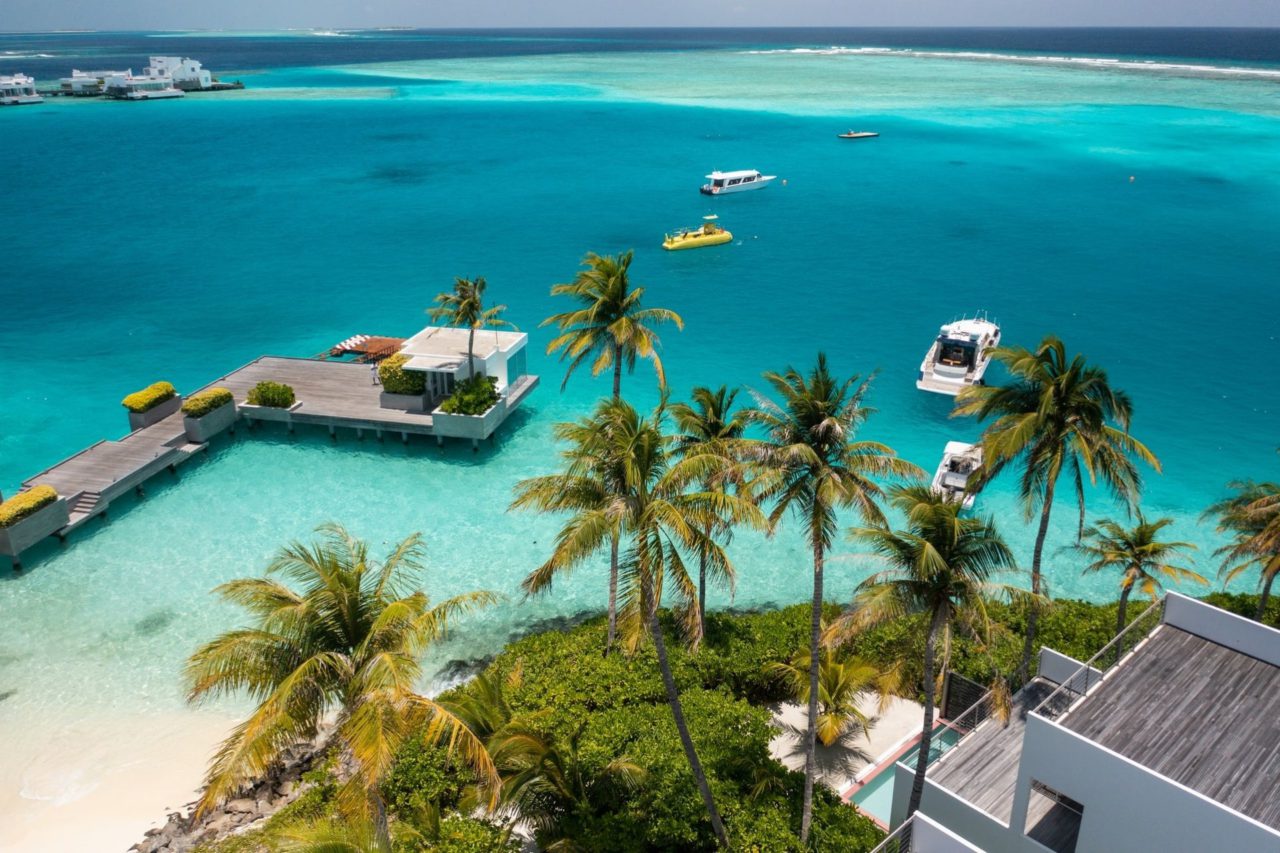 The mystical islands of Maldives boasts of enviable choices of accommodation. Whether you are looking for a budget stay or an ultra-luxurious overwater bungalow, you will find ample choices at Maldives.
For those looking for privacy and seclusion while on honeymoon, we at Maldives Tourism provide a comprehensive list of suitable accommodation. 5 star resorts to garden villas, overwater villas to private beach bungalows offering jacuzzi and private pools, separate cottages, travellers can easily find a stay which suits them.
However, with so many choices sometimes it becomes difficult to select the best one. We with our curated list of accommodation options in Maldives lessen the worry for our guests.
Our travel experts have carefully selected the finest places to stay in Maldives after considering the comfort, level of luxury and the quality of facilities. Based on your requisites, we suggest the best possible accommodation. Depending on your preferences and budget, we offer a fitting set of resorts, hotels or local island guest houses for our guests to choose from.
By booking a stay through our Kochi to Maldives Honeymoon Packages, you not only get the access to the best of facilities but also at rates which will not burn a hole in your pocket.
Popular Places to visit in Maldives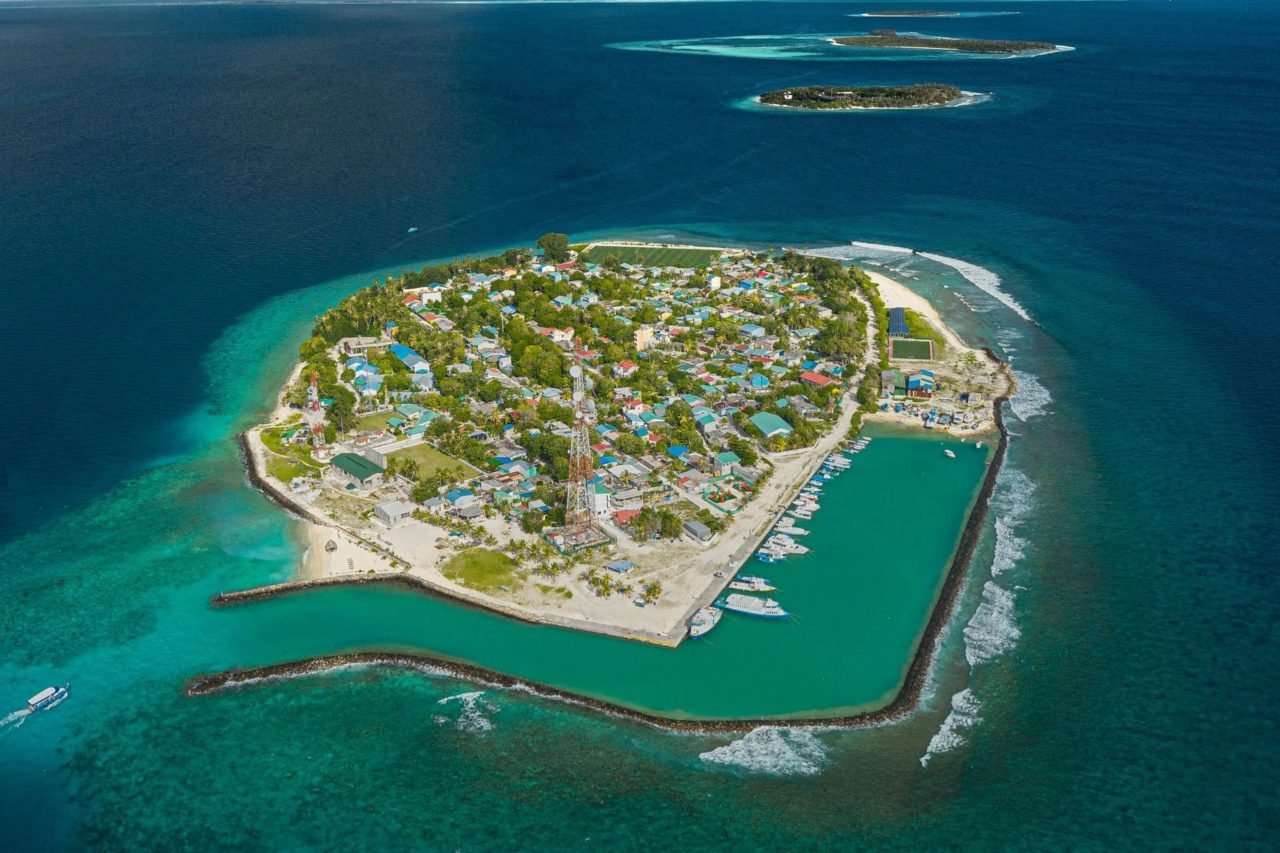 Maldives boasts of a vast list of sightseeing places. From islands to markets and museums.
Male City
One of the smallest cities in the world, Male is the capital city of Maldives. It greets tourists not just with scenic beauty but also museums, mosques, interesting restaurants, bustling markets showing arts and crafts. A tour of Male will offer you a glimpse into the local lives and the rich heritage of Maldives.
Dhadimagi Kilhi
If you want to explore other than islands, then visit Dhadimagi Kilhi, which is one of few freshwater lakes in Maldives. It is located in Fuvahmulah Atoll and is surrounded with refreshing lush greenery, while its calm serene water is ideal for swimming as well.
Vaadhoo Island
One of the most beautiful islands of Maldives, Vaadhoo Island is worth exploring even if you are not staying here. The starlight sea at this island is especially famous and worth experiencing.
Maafushi Island
Maafushi island, located in Kaafu Atoll, is ideal if you are looking for some fun along with relaxing at the beach. Here you will find an amazing range of water activities including shark diving and dolphin safaris as well as an entrancing spread of sparkling beach.
COMO Cocoa Islands
Popular for the luxurious villas and 5 star resorts, COMO Cocoa Island is the place to visit if you want to pamper yourself. Not only remarkable choices of spa therapies, you can also try various water sports at this island. It is situated in the South Malé Atoll.
Apart from the above islands, Maldives is home to innumerable breath-taking islands such as Kudahuvadhoo Island, Fulhadhoo Island (Southern Maalhosmadulu Atoll), Utheemu Island (Haa Alif Atoll), Gan Island (Addu Atoll), Thulusdhoo Island (Kaafu Atoll), Fuvahmulah, Maradhoo Island, Ukulhas Island, Huraa Island, Guraidhoo Island, Isdhoo Island, Nilandhoo Island, Dhiffushi Island in Kaafu Atoll, etc.
Few of the other places to visit in Maldives are Banana Reef, Artificial Beach, National Museum of Maldives, Hulhumale, Maldive Victory, The Muraka (Rangali Island), HP Reef, Grand Friday Mosque, Male Friday Mosque, Mulee Aage or the Presidential Palace, China Maldives Friendship Bridge or the Sinamale Bridge, Sultan Park (Rasrani Bageecha), National Gallery of the Maldives, Hanifaru Bay in Baa Atoll (UNESCO Biosphere Reserve) and many more.
Activities and Things to do in Maldives on your Honeymoon
There is no dearth of excitement in Maldives for honeymoon couples, particularly if you are planning to try a few water sports. From common water sports to unique ones, you will have plenty of options to choose from. Some of the popular water sports in Maldives are Catamaran rides, Jet skiing, Kayaking, Banana boating, Parasailing, Surfing, Flyboarding, Fun Tube, Kitesurfing, Wakeboarding, Knee Boarding, Water Skiing, Underwater Scooters, Stand-up Paddling, etc.
For a calmer experience, you can try fishing or a ride in glass bottom boats. Sunset watching is also quite popular and becomes even more memorable with our Maldives Honeymoon Packages from Kochi. Island hopping, Sandbank visit, Dolphin and Whale watching is also another popular thing to do in Maldives.
Snorkelling and scuba diving has become synonymous to every Maldives trip. Its rich underwater life, incomparable clarity of water and beautiful coral reefs, makes snorkelling and even diving a must activity to do in Maldives. Diving with sharks is also becoming popular. Diving classes are also conducted for the couples on most private resorts and public islands.
If interested in shopping or taking back a souvenir then buy ornaments with intricate lacquer work and woven mats showcasing exceptional geometric designs. Another thing to not miss when in Maldives is to watch Boduberu, which is a traditional music form involving Maldivian drums and dancing. This art form dates back to the 11th century.
Check here for a complete guide on What to do in Maldives for Honeymoon.
How to reach Maldives from Kochi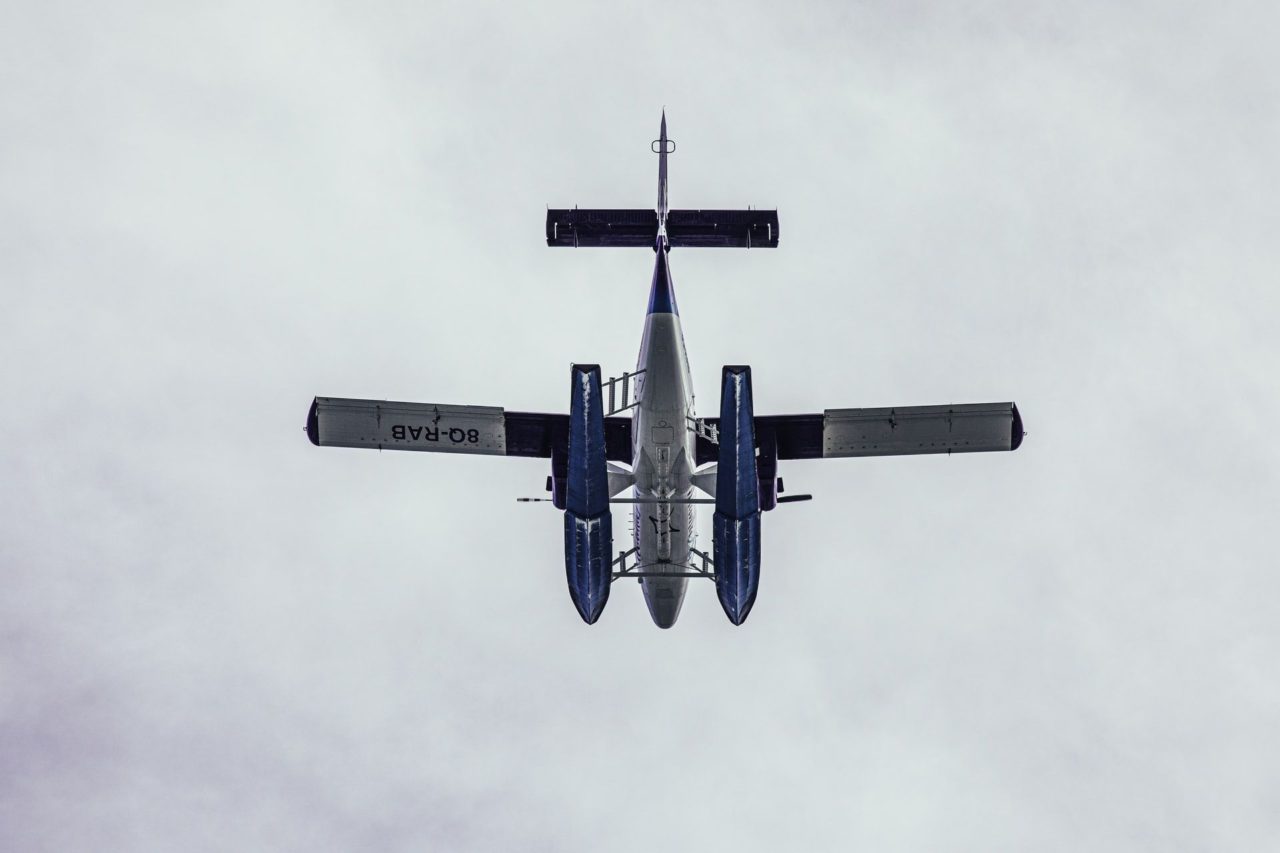 Tourists can reach Maldives from Kochi via airways. Maldives is located around 666 km away from Kochi. There are several direct flights from Cochin International Airport to Maldives throughout the week. The fastest direct flight from Kochi to Male Airport of Maldives takes around 1 hour and 30 minutes of time.
Once at Male, to reach the booked resorts of villas, tourists can opt for either speed boats or sea planes.
If you want a relaxed trip to the Maldives, you can book a cabin in 4 day Kochi to Maldives Costa Cruise starting from 18,500 + taxes per person during off-season.
However, due to the ongoing COVID situation in the world, for visiting Maldives tourists are required to carry a Negative COVID-19 test required, taken within 96 hours before the departure.
---
Irrespective of when and for how many days you are travelling, we with our custom designed Maldives Honeymoon Packages promise to make your Maldives trip romantic as well as fun. We would ensure that you and your partner have a vacation in the exact way you both have envisioned. Give a beautiful start to the new phase of your life with our all-inclusive Maldives Honeymoon Packages from Kochi.