Unbelievably scenic, Maldives has been one of the top honeymoon destinations for decades now for Mumbaikars. This archipelago of more than 1200 islands located in 26 atolls, present a perfect romantic setting for newly wedded couples.
Breathtaking lagoons, sprawling underwater life, vast spread of white sand around the Indian Ocean and a luxuriant touch of greenery makes Maldives an ideal place to begin the new phase of your life. A tour to Maldives is sure to strengthen the foundation of your new life. Our Mumbai to Maldives honeymoon packages makes this journey with your partner even more memorable.
No matter which resort or island you choose or which place you are at, you will be surrounded with an abundance of picturesque beauty in Maldives. From luxurious facilities to incomparable list of water sports and activities, from one of a kind stays to pristine natural sceneries, Maldives give enough reasons to plan your honeymoon from Mumbai to these mesmerising islands.
Why Maldives from Mumbai?
Maldives has become a second home to many Mumbaikars, which seems the most natural thing if we look at the proximity between the two destinations and the list of perks a Maldives honeymoon trip offers to couples.
There are several direct flights from Mumbai International airport to Male, Maldives. Direct flight takes around a minimum of around 2 and half hours of time. Minimal hours of travel makes Maldives a perfect getaway for honeymoon from Mumbai.
The facility of visa on arrival, which allows all Indians to enter Male with only a functional Indian passport makes Maldives honeymoon trip from India all the more hassle free. Lesser time difference between Maldives and Mumbai also makes it a convenient destination for honeymoon where you don't have to waste a half a day battling jet lag.
Mumbai to Maldives Honeymoon Packages
Can any trip be as special as the first trip after marriage? Honeymoon sets the base for the life a couple will be living together, which makes it even more crucial for the Maldives tour to be perfect.
Couples from Mumbai have one of the best honeymoon destinations in Maldives. And best of these magical islands can be experienced with a reliable and suitable all-inclusive Mumbai to Maldives Honeymoon package.
Our team of travel experts at Maldives Tourism have created an exciting list of Maldives honeymoon packages from Mumbai after taking varied requirements of couples in consideration.
Based on the budget limit, preferred activities, choice of stay (overwater villas, beach bungalows, cottages with private pool, beach villas with jacuzzi) and the duration of tour, we designed specific honeymoon packages for every couple travelling from Mumbai and nearby towns and cities.
To ensure that the honeymoon in Maldives becomes one of the most outstanding trips of your and your partner's life, we offer facilities such as flower bed, room decoration, special honeymoon cake and even a romantic candle lit dinner on the beach.
We offer customisation to the tour where based on the couple's choices we make arrangements. From trying out water sports to activities like dolphin and whale watching or sunset cruise to visiting sightseeing places in Malé and shopping, we will be there to assist you.
With our all-inclusive Maldives Honeymoon packages from Mumbai, all you have to do is pack your bags while our team takes care of everything related to your Maldives travel and stay.
Booking your flights from Mumbai to Maldives, transfer to your chosen resort via seaplane or ferry ride, arranging activities throughout your stay, guided tours are just a few things that our all honeymoon packages from Mumbai to Maldives will cover.
Our team of travel enthusiasts will start to assist couples much before their Maldives tour. They will help you with detailed information on popular activities and things to do in Maldives, expected behaviour and dress codes if any, popular shopping tips and the documentation required at the islands, etc.
Why book with us?
Although Maldives is the right destination for a honeymoon from Mumbai, a planned trip with timely access to the facilities is also essential for an impeccable honeymoon. This can be done through a trustworthy and competent tour operator like Maldives Tourism.
We understand the importance of updated information, access to activities and sports, the quality of accommodation and timely transportation for a relaxed honeymoon.
We at Maldives Tourism make it possible for you via our customised Honeymoon Packages to Maldives, which are created as per your requirements. Our Mumbai to Maldives Honeymoon packages are one of the easiest ways to get a holiday without any worries about arrangements.
Best places to stay in Maldives on your Honeymoon Trip from Mumbai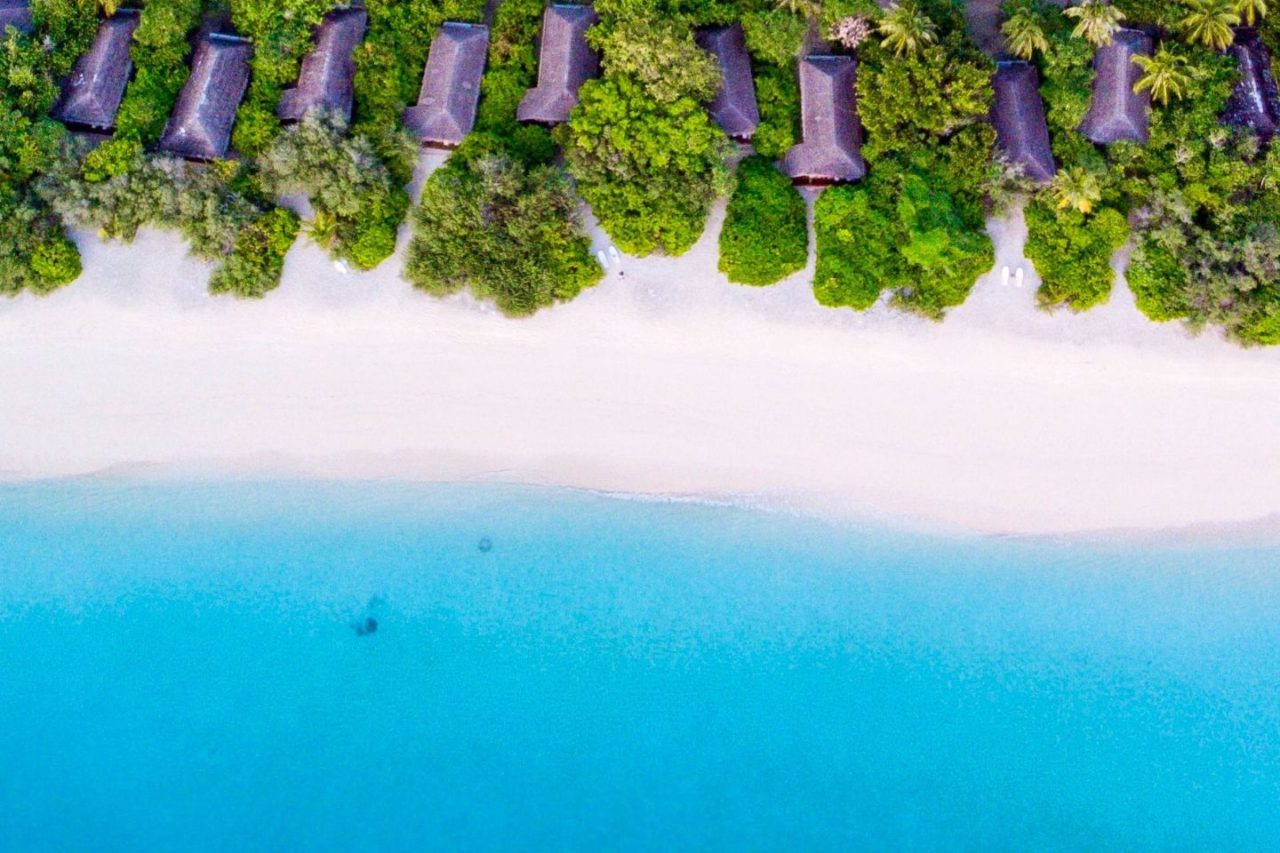 Honeymoon in Maldives has an added advantage of the extraordinary places to stay. Each island boasts of a place which is better than the other. Each resort or villa will have something unique to offer couples. Overwater villa resorts, garden villas, cottages, beach bungalows with private pools and Jacuzzis are just a few of the options that a newlywed couple can choose from.
If you are confused on what to choose, our travel experts at Maldives Tourism will help you in making an informed decision. Based on your preferences and budget, we will suggest a few suitable places to stay in Maldives.
Although there are many places to choose from, only a few can offer the best services throughout. Maldives Tourism has carefully selected the best accommodation in Maldives after considering the quality of facilities, promptness of the services offered, rates and the location.
Book a Maldives honeymoon package from Mumbai and enjoy a luxurious stay at a place of your choice without any hassle or hidden charges.
Popular places to visit in Maldives on your Honeymoon
The epitome of scenic beauty, Maldives presents its admirers with a delightful list of sightseeing places as well. Below are a few popular places to visit in Maldives.
Male Atoll
Previously known as the Mahal, for being the home to royals in Maldives, Male Atoll is unmissable when on a honeymoon in Maldives. Divided into North Male Atoll and South Male Atoll, it has been a hub for shopping, sports as well as sightseeing.
Addu Atoll
Maldives' southernmost atoll, Addu Atoll is home to some of the most beautiful islands in Maldives such as Gan Island, Meedhoo Island, Feydhoo Island, etc. Also known as the Seenu Atoll, it boasts of clean serene villages which offer a glimpse into Maldivian culture and surrounded with breathtaking sceneries.
The Muraka
One of a kind, the Muraka is the undersea villa spread in two floors. A part of Conrad Maldives resort, Muraka offers a unique experience where you carry out all the activities under the Indian Ocean. It offers world class facilities and luxuries amid the mesmerising underwater life.
Dhadimagi Kilhi
Not only beaches, Maldives boasts of immensely captivating freshwater lakes too. With verdant greenery and a refreshing atmosphere around, Dhadimagi Kilhi is the place worth exploring. Its tranquil waters are sure to calm you as well.
In addition to these, there are several more places to visit in Maldives such as Grand Friday Mosque, China Maldives Friendship Bridge or the Sinamale Bridge, Artificial Beach, National Gallery of the Maldives, Hanifaru Bay, Maldive Victory, Presidential Palace.
Islands such as Utheemu Island, Thulusdhoo Island, Nilandhoo Island, Kudahuvadhoo Island, Vaadhoo Island, Maafushi island, Guraidhoo Island, COMO Cocoa Island, etc., which are also worth exploring even if you are located on some other island.
Activities and Things to do in Maldives on your Honeymoon
Nature's heaven, Maldives prides in its offering of activities and sports too. Whether you are looking for a romantic evening or a day of excitement, you and your partner will find ample things to do together. Here is an extensive list of What to do in Maldives for Honeymoon.
Here you will find most probably the most extensive choices of water sports. Some of these are Jet skiing, Water Skiing, Kayaking, Banana boating, Flyboarding, Surfing, Sailing, Kitesurfing, Wakeboarding, Flyboarding, Knee Boarding, Underwater Scooters, Fun Tube, Stand-up Paddling, Catamaran rides, Parasailing, underwater walking and fishing.
Among kids, bubble maker diving is quite popular, while no one can leave Maldives without trying snorkelling or scuba diving and exploring the rich marine life of Maldives.
If you are looking for a unique experience then go swimming with whale sharks and manta rays. Whale watching and dolphin watching is also quite popular in Maldives. In addition to this, you can go Island hopping and Sandbank visit. Sunset watching, riding on a glass bottom boat is perfect for those on Mumbai to Maldives honeymoon tour.
No trip is complete without taking a souvenir to remember it by. So, couples can indulge in some shopping therapy, especially for woven products like mats with intricate designs and lacquer ornaments with detailed lacquer work.
How to reach Maldives from Mumbai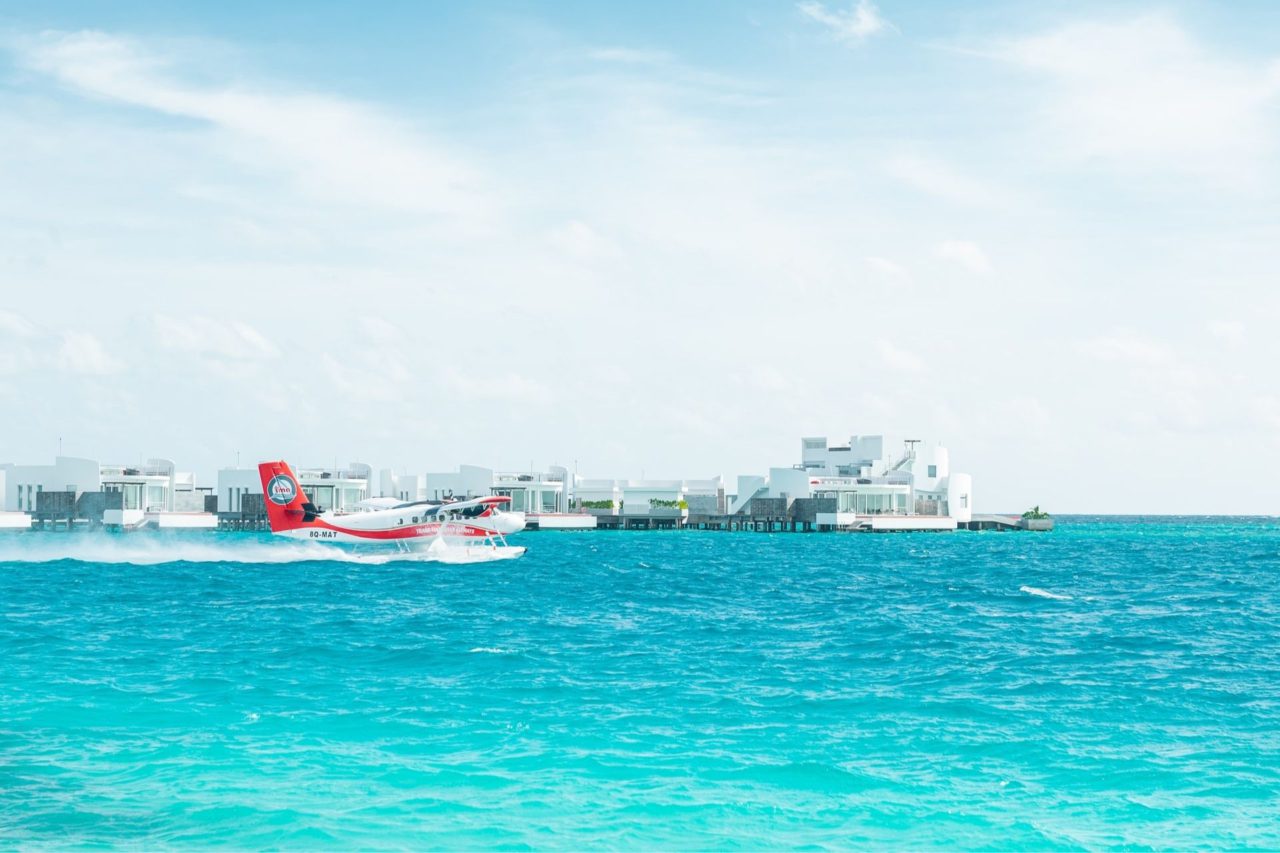 Mumbai and Maldives are well connected via airways. There are several direct flights from Chhatrapati Shivaji Maharaj International Airport Mumbai to Male International Airport. The minimum time to reach Male from Mumbai via a direct flight is only 2 hours and 40 minutes. After reaching the Male city, tourists can reach the islands where their resorts or villas are located through either ferry boats or seaplanes.
Along with this, there are also cruises from Mumbai to Maldives. Couples can spend a few nights on the Indian Ocean while getting pampered with first class luxuries at the Mumbai to Maldives cruises.
Currently, owing to the corona pandemic, all Indian tourists are required to carry a negative COVID 19 test report which should be taken within 72 hours of travel date.
Whether you wish to travel by flight or via cruise, whether you wish to spend a week or for a 2 days honeymoon to Maldives, we at Maldives Tourism offer all kinds of Mumbai to Maldives honeymoon packages. Contact us to know more about these packages and to get a customised honeymoon package for yourself.