Maldives, one of the most sought after tourist destination in the world, boasting of enthralling scenic beauty and luxuries is a dream holiday for everyone. Its shimmering beaches, riveting lagoons, richly exciting under-water world and tranquillity that surrounds it, make Maldives a paradise in every sense.
A cruise from Mumbai to Maldives has given one more reason to plan your Maldives tour. Mumbai to Maldives cruises have been started recently, giving the holiday to the islands a new charm.
A cruise from Mumbai to Male, Maldives, brings new holiday opportunities to all the sea lovers. One of the leading cruise operator, Costa Crociere or Coast Cruises have started a 7 day cruise which starts from Mumbai and completes its journey in Male, offering seven days of entertainment and luxury amid the serenity of the Ocean.
Holiday in Maldives, irrespective of where you are coming from, is undeniably one of the best vacation choices in the world, however, traveling from Mumbai to Maldives by cruise increases the entertainment quotient by many folds.
Maldives Cruise Package from Mumbai, India (Holiday Tour & Honeymoon Packages)
The cruise ship from Mumbai to Maldives which is operated by Costa Cruises is named as Costa neoClassica. This classy cruise ship promises luxurious and enticing 7 nights and 8 days of sails through the Indian Ocean. On the way to Maldives, the cruise stops at the other Indian ports such as Kochi and New Mangalore.
And if you have booked for a return journey as well then you can explore Colombo and Mormugao in South Goa too as from Maldives to Mumbai, the cruise halts at these two ports. The cruise is to operate from the months of December to mid-March. It was in in 2016 when the Mumbai to Maldives cruise sailed for the first time.
Mumbai to Maldives cruise fare is around Rs. 43, 000 per person on a twin-sharing basis. This also includes the port taxes. There are 654 cabins in the ship which includes sea view cabins and suites with balconies as well.
The cruise ship Costa neoClassica has a capacity to accommodate 1,700 guests and is equipped with wide array of facilities and exciting activities. While on cruise trip from Mumbai to Maldives, you will be attending two formal nights, a Toga night along with other casual nights. Hence, travelers are expected to dress as per the occasions.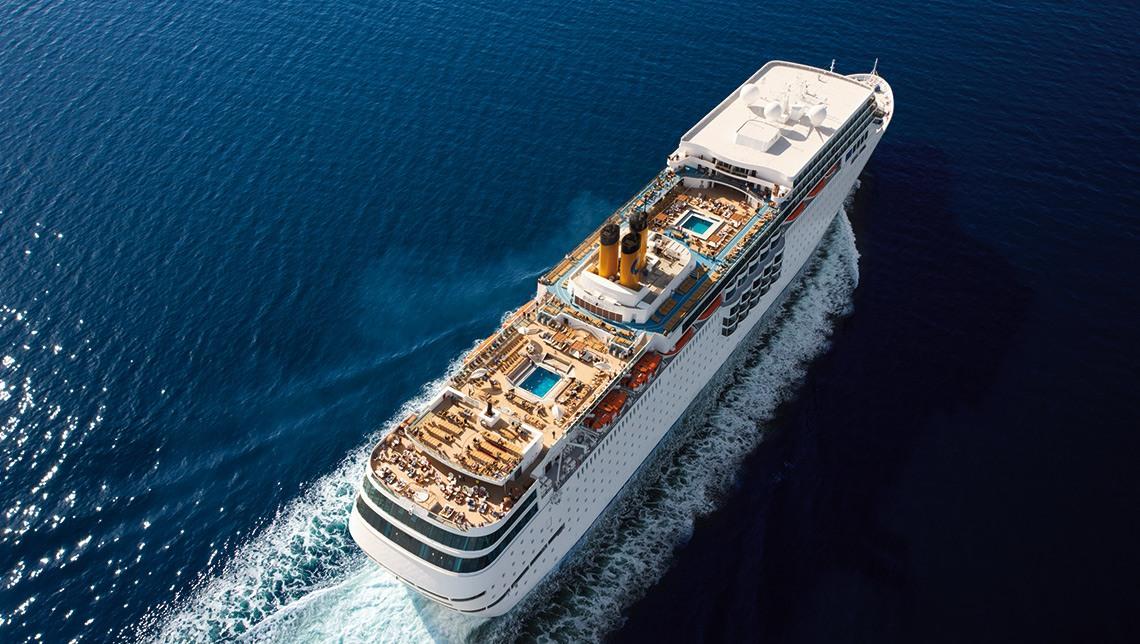 Facilities offered at the Costa neoClassica cruise are:
Spa and Fitness Facilities on Cruise
The cruise ship offer ample of spa facilities as well as fitness centres. There are two Jacuzzi's at the aft pool, two pools on Deck 11 along with Caracalla Spa. A roman bath along with steam, sauna, and various treatments are also offered at the ship. This is in addition to a fully equipped fitness center.
The wellness center if spread over 1,300 sq. meters which houses not only the gym but also the treatment rooms, sauna and steam rooms. And if you are looking for ways to have outdoor exercising experience, then you can spend your morning hours at the outdoor jogging track.
Youth Centre and Babysitting facilities on Cruise
For those travelling with families, there are a wide range of facilities to make their travel enjoyable. A youth centre conducting various children's programs accommodate kids from age of 3 to 17 years from 9 AM to 11.30 PM. A facility of group babysitting at an additional cost is also arranged for kids from age 3 years to above.
Recreational Facilities on Cruise
For those interested in private get-together, there is Puccini Ballroom with Piano Bar where private parties can be hosted. There is 40 seat card room along with Sanremo Casino.
The casino is equipped with various entertaining options allowing everyone at the cruise to have memorable time, it has around 120 slot machines, 7 blackJack tables, mini dice table, 6 roulette wheels and 5 video games.
There is also a library at the Mumbai to Maldives cruise ship along with internet areas. The shop Ponte Vecchio offers rich collection of duty-free designer items.
The cruise also houses business and conference centres which are equipped with translation facilities and are furnished with comfortable chairs and writing tables.
The ship also houses a Galileo Disco and Observatory which offers a 360 degree view of the sea and earth during the day and serves a dancing venue in nights. Piazza Navona Grand Bar is a luxurious lounge where you can just sit and have a relaxing moment. There is also the facility of screening movies, shows, dancing along with lectures at the Colosseo Showroom.
Dining on Cruise
There are varied kinds of dining choices catering to every palate. From late night drinks, buffets, lavish lunches and dinners to desserts or a refreshing drink at a café, you can pamper yourself with mouth-watering choices. Some of options for dining at the cruise ship are Il Dolce Amore Patisserie, La Taverna Pizza, La Trattoria, Al Fresco Café and Tivoli Restaurant.
Accommodation on Cruise
There are various kinds of cabins at the Maldives to Mumbai cruise ship that you can choose from, as per your requirements and preferences. Cabins types range from suites with verandas, ocean view staterooms, inside-cabins, etc.
No matter which cabin you choose, the stay at the Mumbai to Maldives cruise is undoubtedly going to be one of your best holidays. So, if you are looking for a tour with a difference then busy yourself in Mumbai to Maldives cruise booking and gift yourself and your loved ones with unforgettable memories.