Away from the scorching summers of Delhi and the foggy winters, Maldives provides a visual delight to its visitors. White sandy beaches, blue ocean water and colourful coral colonies beneath are enough to captivate anyone. And here, you'll find out how you can go to Maldives and other things you must know about the country.
The Maldives is an island nation in the Indian Ocean, to the south-west of India. It has over 1000 coral islands, divided into 26 atolls. And whether you want a peaceful honeymoon or a laid-back holiday with family, this is the place to go.
The capital of Maldives is Malé, and it is about 2800 km away from Delhi. And the standard time of the country is half an hour behind Indian Standard Time.
How to reach Maldives from Delhi?
Delhi to Maldives by Flight
Duration
Direct flights from Delhi to Maldives aren't there. But you'll find many one-stop flights for the Maldives. They have a stop, either in Mumbai, Trivandrum or Bengaluru. And depending on the duration of their stop, your Delhi to Maldives flight duration can be around 7-9 hours.
Flight Operators
Air India, GoAir and Indigo operate regular flights to the Maldives from Delhi. And these flights leave in the morning hours, between 5 AM and 7 AM. They all reach Velana International Airport, Malé, between 1 PM and 3 PM.
A few other companies, like Emirates and British Airways, also connect Delhi to the Maldives. But those flights take around 20-24 hours or more, and they are costlier too.
To reach Maldives, you can also take a flight from Delhi to Trivandrum, Bengaluru, Mumbai or Kochi. From there, you will get a connecting flight of Maldivian, which will take you to Hanimaadhoo International Airport.
Average ticket price
The average price of a Delhi to Maldives ticket of Air India, GoAir or Indigo falls between ₹10,000 and 15,000 per person. The tickets of other flight operators might cost you ₹30,000 or more.
Maldives Airport
Velana International Airport in Hulhule, near Malé, is the main airport of Maldives. And the flights from Delhi arrive at this airport. Once you are here, you can get on seaplanes or speedboats to reach your resort's island.
The Maldives has many domestic airports spread across the country where you can go with seaplanes. And depending on your Maldives tour package and the location of the resort, you can be picked up either by seaplanes or motorboats.
Hanimaadhoo International Airport is another airport in the Maldives. It hosts Maldivian flights from Trivandrum and Kochi.
Delhi to Maldives by Road (possibility)
The Maldives doesn't have direct road connectivity to any city in India. But if you love thrilling road trips, you can travel from Delhi to Maldives by road, at least partially.
You can drive to Bengaluru or Mumbai and then fly into the Maldives. Regular flights to Velana International Airport, Maldives, are available from those cities. And you can also go for a scenic drive ending in Trivandrum or Kochi and then take a flight to Hanimaadhoo International Airport in the Maldives.
Delhi to Maldives by Sea
And if you want to get on a cruise to Maldives, drive to Mumbai. The 7-night Costa neoClassica cruise will take you to the Maldives. It also cruises from Kochi to Maldives, which takes 3 nights. And this luxurious journey, sailing on the ocean, would be memorable for a lifetime.
India & Maldives Currency
Accepted currencies
Maldivian Rufiyaa (MVR) is the national currency of Maldives. But many resorts, hotels and shops list and charge in US Dollars (USD) or Euro (EUR). And cash payments or payments through Visa, MasterCard and American Express cards are supported all over the Maldives.
Average Conversion rate
On average, 1 Maldivian Rufiyaa (MVR) is equal to about 5 Indian Rupee (INR). Then, 1 US Dollar (USD) converts to about 15.50 MVR, 1 Euro (EUR) is around 18 MVR and 1 Pound Sterling (GBP) is around 20 MVR.
But the conversion rates change every day. So, have enough cash/credit to avoid unpleasant surprises during your Maldives tour.
Is USD accepted in Maldives?
In the Maldives, the US Dollar is like a second currency. And it is accepted in most places, including local shops.
Maldives Visa details for Indians
Is a passport required for Indians?
A valid passport is required for any Indian who wishes to visit the Maldives. And the passport must have at least six months of validity after the date of journey.
Visa Fee
Tourist visas are free for Indian travellers. And you can stay for up to 30 days in the Maldives. But, if you want to extend it, you'll need to pay 750 MVR (approx. 3,500 INR) to stay up to 90 days.
Maldives Visa on Arrival for Indians
Pre-arrival visa is not required for the Maldives. Show your passport (valid for at least six months) and other related travel documents at the arrival counter, and you'll be granted the Visa on Arrival for 30 days. The other documents include the booking confirmations of the hotels or resorts you'll be staying at and the confirmed onward/return ticket from the Maldives.
Discover Maldives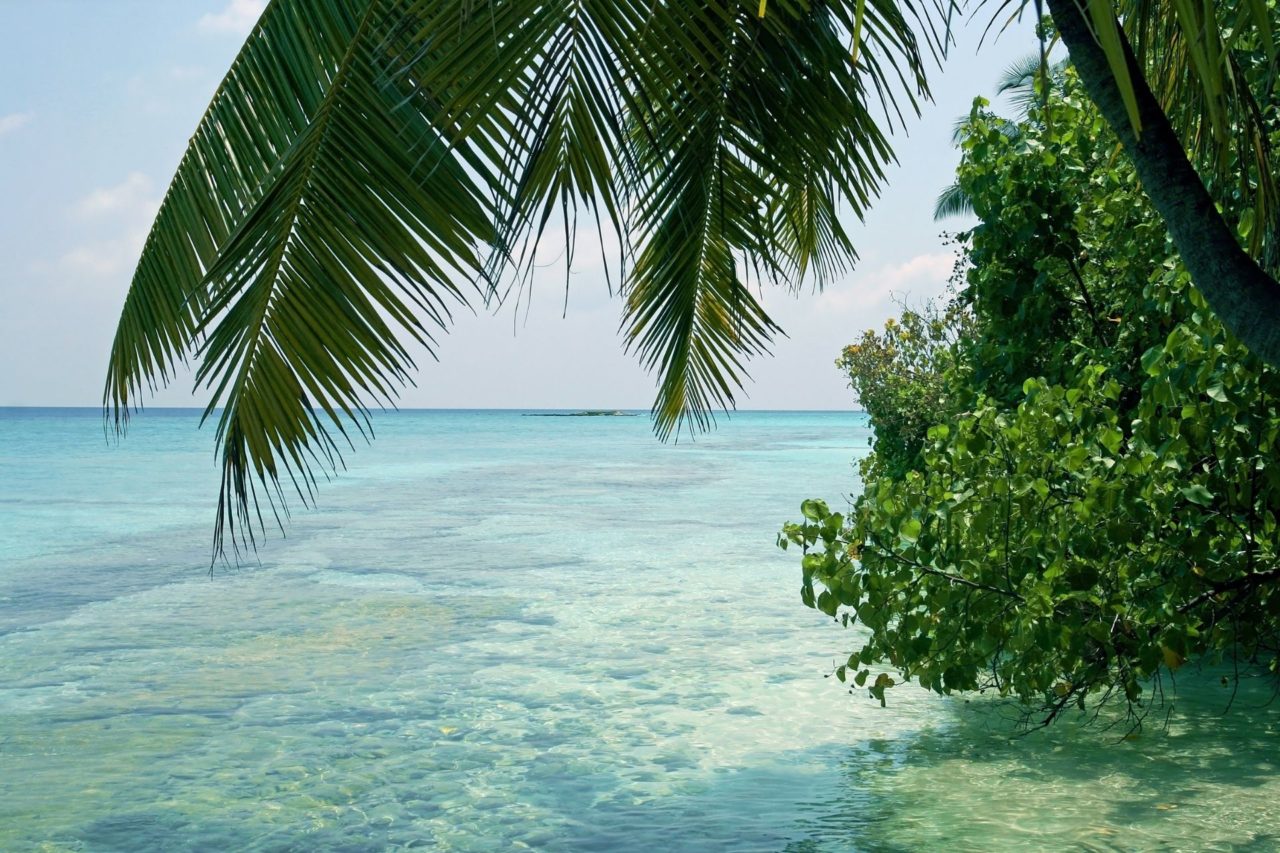 Availability of Indian cuisine in Maldives
In the Maldives, you'll find delicacies from various International cuisines, including Indian. A wide variety of veg and non-veg meals are available in the buffet spread as well as a la carte order. And you can find Indian specialities like stuffed paratha, masala dosa, poha, biryani and many other dishes.
Some resorts in Maldives even have special restaurants, apart from their main one, to serve only Indian dishes. From the South Indian main course to North Indian snacks, Maldives offers everything.
Dress code
Authorities don't enforce any dress code. And while you're within your resort limits or on private beaches, you can dress any way you wish.
However, dress modestly when you're in public islands. Men must not be shirtless, and everyone must-have clothes which cover the shoulders and reach below the knees. Some public places in the Maldives also require you to cover your head with a scarf.
Water Sports in the Maldives
Maldives with its serene beaches, turquoise lagoons and breathtaking coral gardens beneath the Indian Ocean create a setting that is nothing less than a paradise. The island promises a memorable vacation for travellers from Delhi with its beautiful natural settings, calm and secluded atmosphere and excitement of adventurous sports along with luxurious and varied kinds of accommodations.
The thrill and excitement of Maldives water sports completes your vacation in Maldives which is one of the best places to relax and rejuvenate yourself. Some of the popular water sports are scuba diving, water skiing, fishing, catamaran, sailing, parasailing, jet skiing, dolphin and whale watching, etc. Snorkeling is one of the most popular of all the water sports amongst tourists in Maldives.
Maldives Tour Packages from Delhi
Delhi to Maldives tour packages are available in a range of customizations. Some packages will include the cost of all meals, while others might offer only breakfast. Some Maldives packages are airfare-inclusive, others aren't.
But, in general, you can get 3-night Maldives packages from Delhi with airfare in around ₹40,000-₹50,000 per person. For 5-night packages, the cost can go up to ₹70,000 (or more) per person.
Most India to Maldives tour packages include only breakfast buffet, so check the rates for inclusive Half Board or Full Board meal plans too. "Half Board" includes breakfast and dinner, while "Full Board" includes breakfast, lunch and dinner.
Maldives Honeymoon Packages from Delhi
You will also find various Maldives honeymoon packages from Delhi for couples to get the much-needed time to bond over. Those honeymoon packages for 3-4 nights might cost between ₹60,000 and ₹80,000 per person on average.
The available facilities vary, but most packages include some honeymoon freebies. Add-ons like water activities, romantic excursions or room upgrades are also available in those.