Are you looking for an exotic and romantic destination for your honeymoon? Have you always dreamt of enjoying your honeymoon in a private bungalow surrounded by turquoise lagoons? If yes, then you should consider heading to Maldives – The most iconic jewel in the Indian Ocean!
A dream honeymoon destination for newlyweds, Maldives offers a perfect setting along with a serene ambiance for couples to get away from the maddening crowd and enjoy each other's company in privacy. Our Goa to Maldives honeymoon packages help you relax and unwind under the blue sky.
Maldives is a place where you can admire the stunning scenery while taking a plunge into the private pool. It's a place where you can relish the romantic candle-lit dinners with amazing ocean views. What's more? The enchanting group of islands also gives you an opportunity to be active and get engaged in lots of activities such as snorkelling, paddle boarding, diving, and many more.
The charm and magic of this island nation is perfectly blended with its enthralling scenic beauty, thus making it a go-to place for honeymooners from Goa and it promises to provide much-needed privacy to all the couples. Not only this, but the country also offers an ideal setting for family trips as well. So, if you want to make some unforgettable memories with your kids, this can be the ideal destination for you.
Why Do People from Goa Love Maldives for Vacation?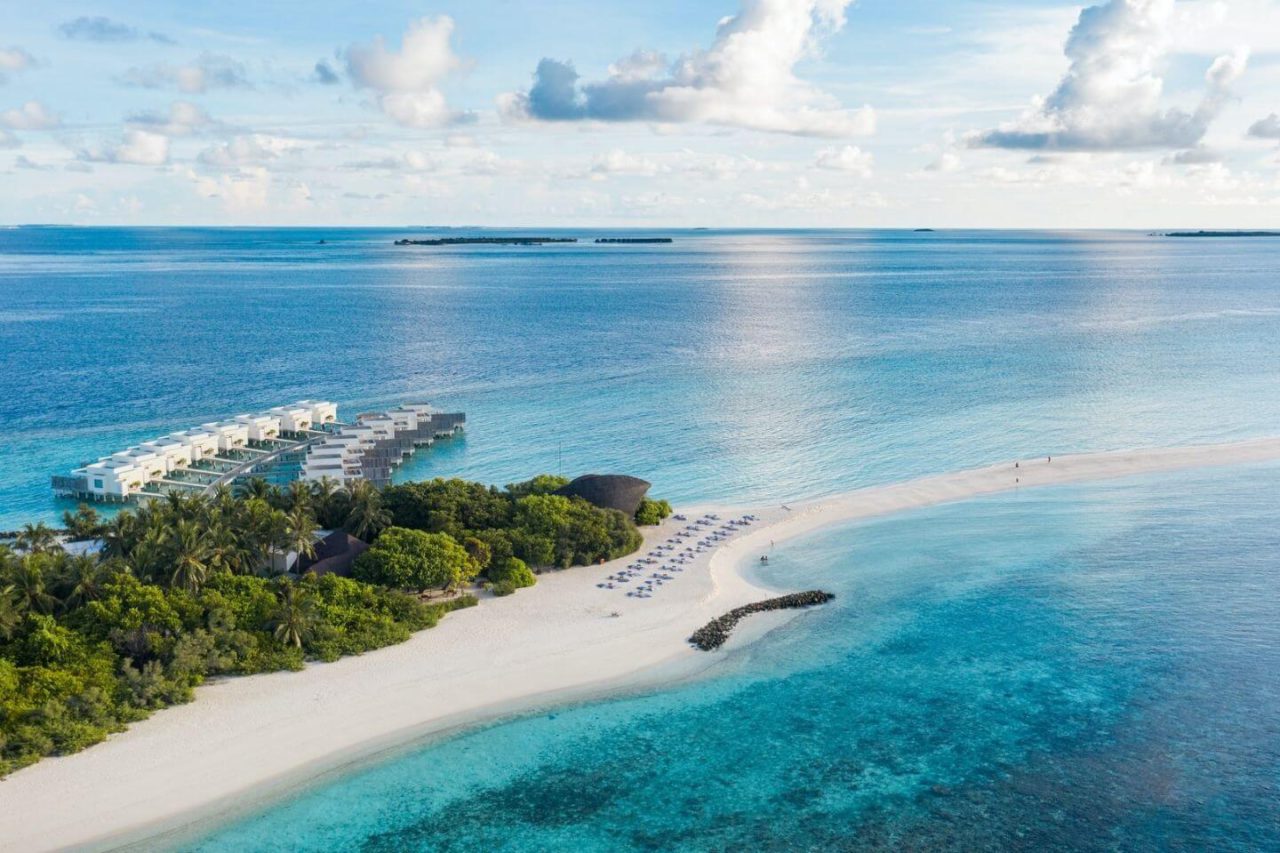 Although Goa is blessed with almost everything that the Maldives has, one thing that encourages people to flock to Maldives from Goa is its crystal-clear waters from where you can see rich marine life and experience underwater activities in a better way. All this becomes even more fascinating when you book a holiday with our exclusive Goa to Maldives Honeymoon Packages.
All-inclusive Goa to Maldives Honeymoon Packages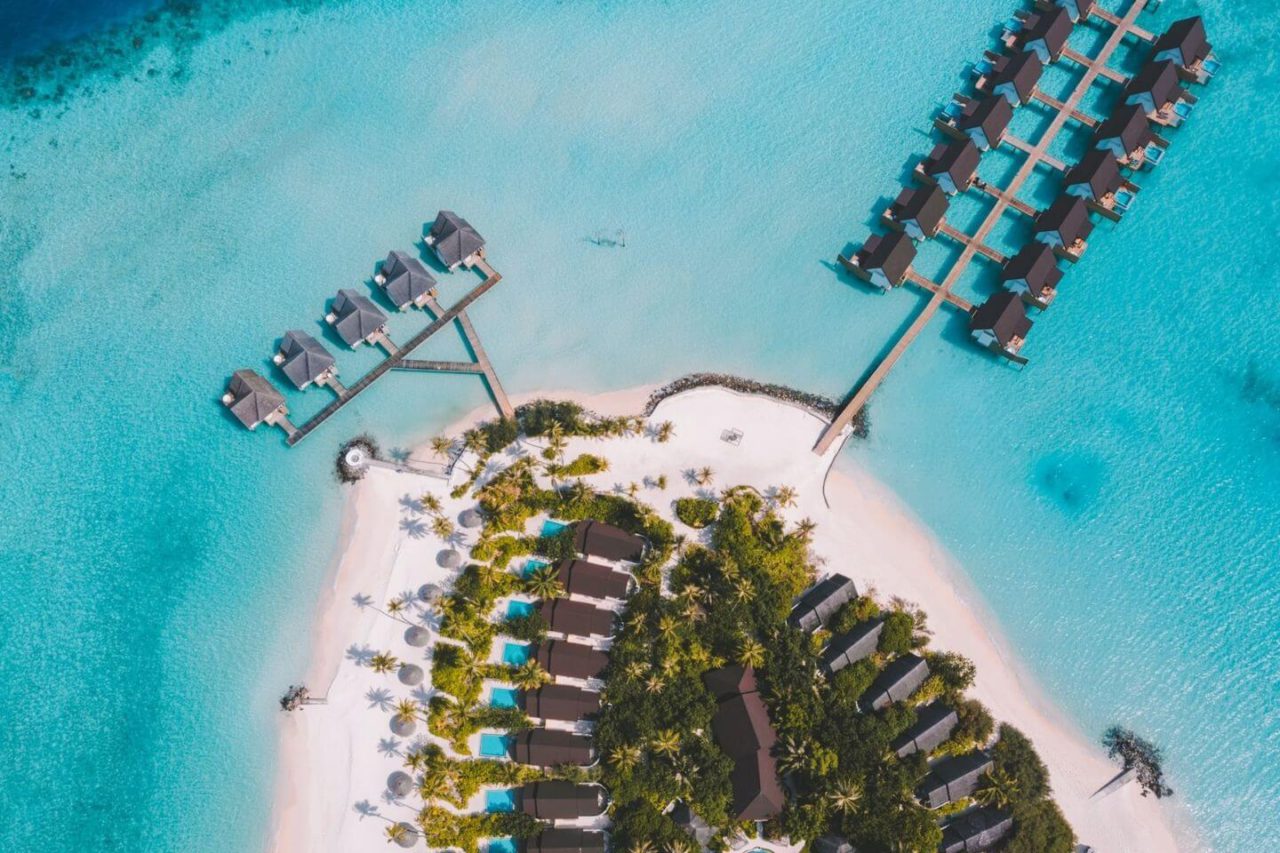 What's the one thing you'll want after all the rituals associated with your wedding are over? Obviously, the honeymoon, right? After all, it's the only time when you get to know each other in a better way. So, it's quite natural for every newly married couple to want it to be perfect in all forms. This is what we promise to offer to all our customers.
Our all inclusive Maldives Honeymoon Packages from Goa allow you to spend some quality time with your better half in the privacy of secluded sandy beaches and enjoy every moment from the beginning of your new journey.
For us, every couple is different and so are our honeymoon packages. Instead of offering a generic Goa to Maldives Honeymoon Package to everyone, we first look at your holiday requirements and accordingly, create a package that is exclusively designed to meet all your needs.
If you wish to have a special candle-lit dinner on your Maldives honeymoon, just tell us in advance and we'll organize everything for you. Our tailor-made honeymoon packages also come with other add-ons like flower bed decoration, a bottle of non-alcoholic champagne or wine in your room, honeymoon cake, rejuvenating spa, etc. In addition to this, we are also experts in making arrangements for adventurous activities as well.
Why Book with Us?
Planning a honeymoon trip to Maldives is not as easy as it seems, as there are several things that need to be considered before you pack your bags and get ready to have a gala time at the place of your choice.
From booking the hotel/resort where you'll be staying to shortlisting the most popular islands that you would like to explore during your stay to the best activities and things to do in the Maldives that you want to get engaged in, you have to decide each and everything in advance.
At Maldives Tourism, we provide you with all the information you need to make the most of your Maldives trip and help you choose a suitable tour package.
Based on your holiday budget and interests, our travel experts also design various all-inclusive and customized Goa to Maldives Honeymoon packages. With us, you can also avail of the best travel deals to enjoy your trip at pocket-friendly prices.
Resorts and Hotel Options with our Maldives Honeymoon Packages from Goa
Promising a relaxing yet unforgettable stay to everyone, the mystical island of Maldives boasts of a wide variety of accommodation options that cater to your holiday style, budget, needs, and other preferences.
For example, if you're looking for ultimate comfort that comes with all the 5-star facilities and excellent amenities, you can book top-notch resorts like Paradise Island Resort and Spa, Meeru Island Resort and Spa, Lily Beach Resort and Spa, etc.
Head to the Maldives overwater villas and private beach bungalows to enjoy a heavenly stay that you'll cherish forever. Or if you're in search of something that gives you a homely feel along with extreme privacy, you can simply opt for all-inclusive hotels that serve you the best of everything.
Still confused? Get in touch with our team of experts to find an accommodation that matches the level of luxury you're seeking for. At Maldives Tourism, from budget-friendly to extremely average to high-standards of accommodation, we provide a comprehensive list for the ease of travelers. What else do you need?
Popular Tourist Attractions in Maldives
With so many sightseeing places in Malé, the capital city of the Maldives, it sometimes gets difficult for tourists to decide where to head to, to have the perfect time of their life on their Maldives honeymoon trip from Goa. Fret not! We are here to help you choose some of the best ones.
Male City: Explore the capital city of Maldives with your loved ones and see how beautiful it is. It's a kind of place where you'll always be occupied with something – all thanks to its countless restaurants, and souvenir shops. In addition to this, the city is also home to several heritage museums, mosques, and art galleries. It is counted as one of the best places to visit in Maldives.
Addu City: Another place that has gained everyone's attention in Maldives after Male is Addu City. It is the 2nd largest urban city of this island nation that lures thousands of couples every year and has become a preferred destination for all those who are seeking unlimited fun and boundless entertainment all the time. Though you can visit this place at any time of the year, we advise you to plan your trip in between November and April.
Biyadhoo Island: The next place that is frequently visited by tourists is Biyadhoo Island. Sprawling over an area of 10 acres of land, this island is best known for its adventurous water activities and has a bounty of trees that are full of Mangoes, Cucumbers, Bananas, Coconuts, Tomatoes, and Cabbages.
Fihalhohi Island: Surrounded by hundreds of coconut palm trees, lush greenery, and clear waters, Fihalhohi Island, nestled in South Kaafu Atoll, provides a perfect setting for couples to indulge in a romantic getaway. The serene beaches of this island are a sight to behold and the leisure setting makes it a great place for people to relax and unwind away from home.
What to do on Your Maldives Honeymoon Trip from Goa?
When you're in a country like Maldives, you should always get ready to experience another level of excitement. Other than shimmering white beaches, turquoise lagoons, and luxurious accommodation options, the country has a lot more to offer travellers from Goa to make your vacations fun and action-packed affairs.
From a diverse range of water-based and land-based activities to island hopping, fine-dining, shopping, and buzzing nightlife, there are umpteen options to explore in the island nation.
Try your hand at Snorkelling or Scuba Diving to bring out the best of adventure in you. The crystal-clear waters, vibrant marine life, and stunning oceanic beauty make Maldives the best place to enjoy underwater sports. It is no less than a paradise for people interested in exploring a diverse range of Fishes, Sharks, Coral Reefs, Green Sea Turtles, Manta Rays, and Moray Eels underwater.
Here you can also experience night diving to witness the marine environment in a better way. A few of the other popular water sports in the Maldives are Kayaking, Kite Surfing, Catamaran Rides, Parasailing, Jet Skiing, Banana Boating, Water Skiing, Surfing, etc.
Another thing that catches everyone's interest in the Maldives is admiring the beautiful sunrise or sunset. For a more relaxing experience, you can opt for a therapeutic spa treatment to rejuvenate both mind and body. The couple massages are quite famous here and it becomes even more enjoyable with our varied range of Maldives honeymoon packages from Goa.
Don't forget to shop at the Male Local Market. Considered as the best thing to do in the Maldives, shopping is something that you cannot miss to afford whenever you're here for a trip.
Located on a waterfront, this huge market attracts tourists of all ages to buy miniatures of cruises, seashells, handicrafts, wooden items, and other souvenirs products. Other than that, you can also shop for cosmetics, watches, handbags, and fashionable clothes from the famous shopping streets of this country.
How to Reach Maldives from Goa?
Taking a flight to the Maldives is the most convenient way for travelers to get to their destination. However, due to the unavailability of direct flights from the Goa Airport, you can always choose to board a one-stop flight that either stops at New Delhi, Mumbai, Bangalore, or Kochi Airport for some time, and depending upon the layover duration, it will take approximately 8-9 hours to land at Velana International Airport, which is the main airport of Maldives.
After arriving at the airport, tourists can opt for a speed boat or a seaplane to reach their pre-booked resort. If you wish to experience the luxury and 5-star facilities of 2 different resorts on your Maldives trip, you'll need to make your own arrangements to get back to the airport before being picked by another resort.
---
Enjoy the sunny side of life on this island nation with our Maldives Honeymoon Packages and make your trip more fun and exciting. At Maldives Tourism, we also ensure that you get to enjoy your Maldives Honeymoon Tour exactly the way you have envisioned. What's more? Give a kick-start to the new journey of your life with our Maldives Honeymoon Packages from Goa.