Snowy white beaches surrounded with turquoise lagoons and blue water of Indian Ocean along with a touch of greenery by the presence of palm trees make Maldives nothing less than a paradise.
If you are a traveller from India, thinking of taking a respite from the daily hustle bustle or searching for a place to visit this vacation, Maldivian Islands stand beautifully, welcoming to their unusual charm and breathtaking natural beauty.
Shimmering white beaches along the side of crystal clear water of Indian Ocean creates a soothing atmosphere to spend your holidays.
No matter what is the purpose of your trip, Maldives will pamper you in the best way possible. However, in order to enjoy and get the maximum of your trip choose from our all inclusive Maldives Tour Packages from India.
Maldives has become a favourite destination for travellers from all over the world, especially from India for its tranquil beaches. We at Maldives Tourism from Holidays DNA help you in planning and customizing your Maldives Package from India and make your trip a memorable one.
Why do Indians love Maldives for vacation?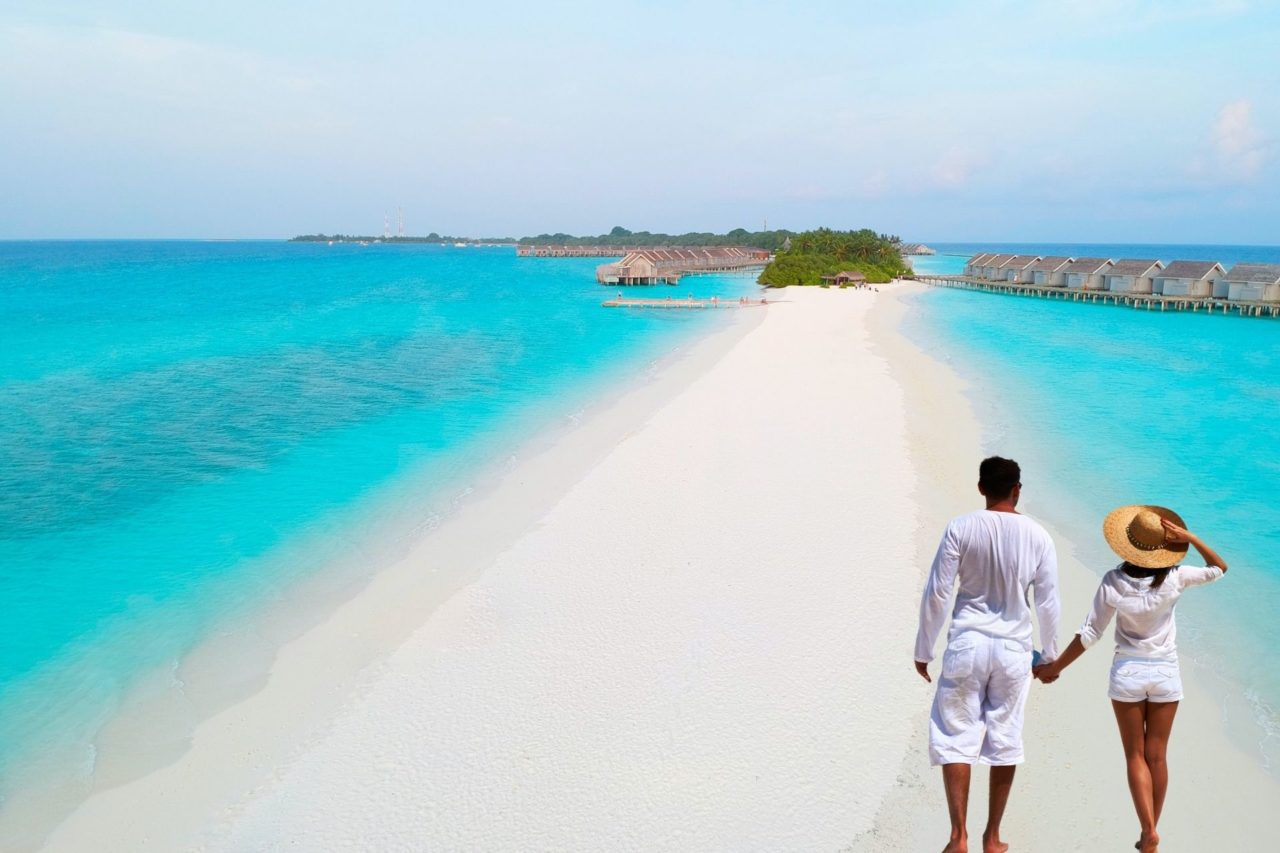 Maldives presents a perfect holidaying option for Indian travellers of all age groups and interests. From a honeymoon trip to a beach or underwater wedding, from a family vacation to an adventure trip with your friends, Maldivian Islands have something for each and everyone.
Is Maldives located in India? Many tourists often think so. However, Maldives is an independent country located in the Indian ocean to the south west of India and Sri Lanka. Maldives is a cluster of more than 2000 small islands with almost 200 available for human delight.
These islands are further grouped in almost 26 atolls. The place has a unique charm and refreshing environment that is sure to rejuvenate the Indian vacationers in the best way possible. The presence of turquoise lagoons and coral reefs around the beaches with lush palm trees present a breathtaking setting to relax and enjoy your time.
The rich and exquisite marine life in the Indian Ocean make water sports all the more interesting. Excursions like sunset dolphin cruise and island hopping tours provide you with some beautiful private moments that will be like a boon for honeymooners and couples.
Even the restaurants and bars at Maldives pamper you with unique settings blending perfectly with nature outside and offer mouth watering delicacies as well as exotic drinks.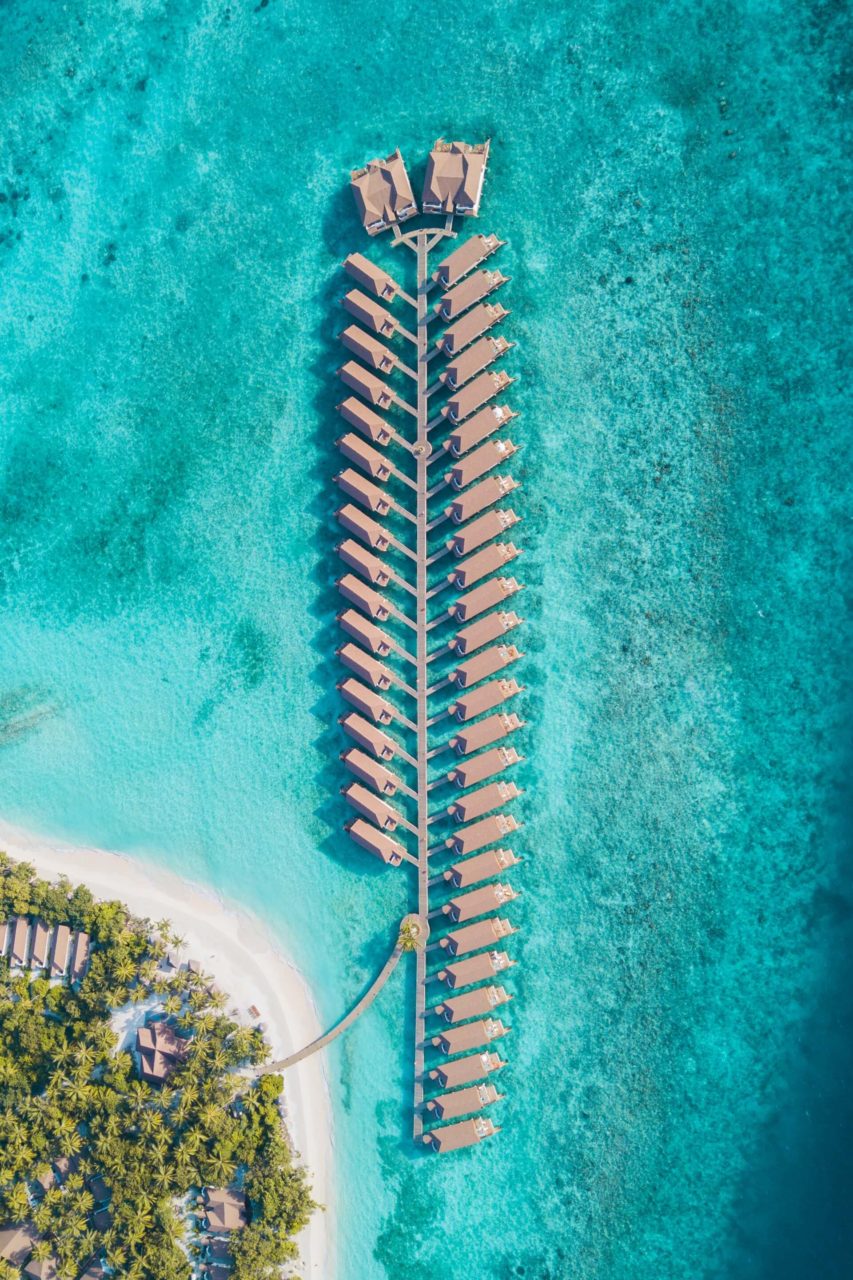 You have innumerous reasons to visit Maldives. You simply have to find a suitable time in your busy schedule. No you don't have to plan a trip on the basis of environment, climate and other similar factors of the country as Maldives is an evergreen place in true sense. The sun kissed weather of Maldives is the same all round the year.
With our all inclusive Maldives packages from India, we provide you with multiple resort options to choose from. These resorts in the Maldives provide you with ample of facilities like swimming pool, gym, diving centres, sports centre and children's activity centre.
Maldives Trip Cost from India
| Maldives Tour Packages from India | No. of Days | Price # |
| --- | --- | --- |
| Maldives Paradise Island Resort | 3 Nights & 4 Days | Rs.45,690 |
| Cinnamon Elaidhoo Maldives Package | 3 Nights & 4 Days | Rs.59,450 |
| Bandos Maldives Resort | 3 Nights & 4 Days | Rs.64,250 |
| Makunudu Island Resort | 4 Nights & 5 Days | Rs.41,999 |
| Sheraton Full Moon Resort & Spa Maldives | 4 Nights & 5 Days | Rs.74,800 |
Many more budget, economy & luxury Maldives holiday packages from India are readily available. Simply update us with your requirements and we will call you back. Hurry submit the Enquiry form right away!
Why Book with Us?
There are many aspects of a trip that need to be considered before you set your foot in place of your choice. From the resort or hotel for staying, the activities you want to get involved in to the sightseeing places that you might want to visit, you have to decide each and every aspect well in advance.
We at Maldives Tourism from Holidays DNA provide you with the detailed information on all the aspects of Maldives and let you make an informed decision while designing your custom India to Maldives tour package.
We suggest the best possible option and customize your Maldives Package from India, based on your budget and preferences. With our genuine and up to date information, you can plan your Maldives trip well in advance. Though the atmosphere is mostly soothing, there are many exciting things to do in the Maldives as well for you to get entertained.
Maldivian Islands boast of few of the best diving sites in the world. So diving is a must while holidaying in Maldives. Some of the other options we provide with our India to Maldives Holiday Packages are snorkeling, water skiing, sailing trips, fishing trips, excursions and cruises like sunset and sunrise cruises that are exceptionally romantic.
Resort & Hotels options with Maldives Tour Packages from India
If you wish to rediscover yourself in a serene environment, no other place can be better than the Republic of Maldives. If you wish to enjoy the luxuries of life, Maldives offers the best in the world with its amazing over water villas and beach bungalows with Jacuzzi and a private pool.
The kind of hospitality the country offers is unmatchable. Maldives has some of the finest hotels and resorts which certainly are an attraction for the tourists from India. The tourism industry of Maldives is one of the biggest revenue earners of the economy. So you can expect the best services in the country.
If you are looking for the best accommodation options in this country of dreams, you have landed in just the right place. Our Maldives holidays packages from India offer the best accommodation options of the country at the most affordable prices. We offer the packages for both budget travellers and as well as luxury travellers from India.
Looking for something decent and within a budget, Maldives does have budget hotels that promise comfort and relaxation for Indian visitors. However, if you don't mind shelling out money and would like to have the ultimate luxurious experience, you have luxury over water villas in the Maldives for you.
These luxury resorts and hotels pamper the Indian travellers with the best of facilities and modern amenities that will enhance your Maldives experience for sure. Most of the beach facing bungalows are very spacious, if you are traveling with family or children. If you are on your honeymoon there are resorts offering you the romantic honeymoon suites as well.
Facilities offered include swimming pools, spas, gyms, yoga centres, water sports centres and diving centres. And some of the room amenities that are offered by most of the hotels include mini bars, espresso machines, ironing facilities, entertainment facilities such as satellite TV and music systems, etc.
Water Sport Activities to do in the Maldives for Indian Tourists
No doubt Maldivian Island offers an amazing holidaying option for tourists of India. However, apart from a soothing environment and beautiful natural settings, what makes holidaying here even more special are the numerous options of water sports in the Maldives.
The island promises excitement and thrill of water sport activities along with a calm and relaxed vacation. You will have umpteen numbers of options of water sports in Maldives to try out and entertain yourself.
The island has a favourable environment and suitable conditions and required facilities for water sport activities. For instance, the water here has high visibility which is very crucial for many of the water sports. The visibility of the water is up to 15 – 40 metres (50 – 130 feet).
The temperature of water is also mostly moderate. It is usually 24°C (75°F) in February and July to 27°C (81°F) in April, May and September. Along with these, most of the resorts and hotels on the island offer excellent facilities like sports centres, expert trainers and guides assisting you throughout the sport.
The exquisite marine life makes sports like snorkelling and scuba diving all the more special and exciting for Indian tourists. There are more than 70 different species of colourful coral reefs and more than 700 species of fishes and other aquatic creatures found in the Ocean.
You can spot marine creatures like Napoleon wrasse, parrotfish, snappers, barracudas, jacks, sweetlips, hammerheads, grey reef sharks, white tip reef sharks, eagle rays, manta rays, turtles, frogfish, triggerfish, surgeonfish and trevallies.
The coral gardens too will captivate you with their exceptional beauty. The island offers some of the best dive sites in the world. Some of these are Lion's Head, Kudu Haa, Girifushi Thila, Middle Point, Nassimo Thila, Okobe Thila, Sunlight Thila, Maldives Victory and Banana Reef.
Surfing is also one of the popular water sports amongst visitors. The island offers few good surf breaks, especially in North Male and South Male atoll. The average size of reef breakers is 4-5 feet and it rises up to 8-10 feet during the surf monsoon. The best time to go surfing is between the months of May and October.
Non-swimmers can go parasailing and have a wonderful view of the island and its striking natural setting. Going for catamaran sailing can also be interesting and relaxing. For relaxed time with family, you can go for dolphin sunset cruise and whale watching tour, while enjoying the serenity of the surrounding and admire few of the most beautiful creations of the water world.
Fishing is also popular among Indian tourists. You can go for morning fishing, big games fishing and night fishing or for fishing trips. Water skiing is also sure to attract you. You will have various speedboats and water skis available for rent making it easier for you to try the sport.
Some of the other sports that you can go for are wake-boarding, knee boarding, banana riding, speed boating, fun tubes, mono skiing, kite surfing, glass bottom boat and jet skiing. You can either include all these water sport activities with your Maldives holiday package from India while you book your package or opt them at the resort after your arrival in the Maldives.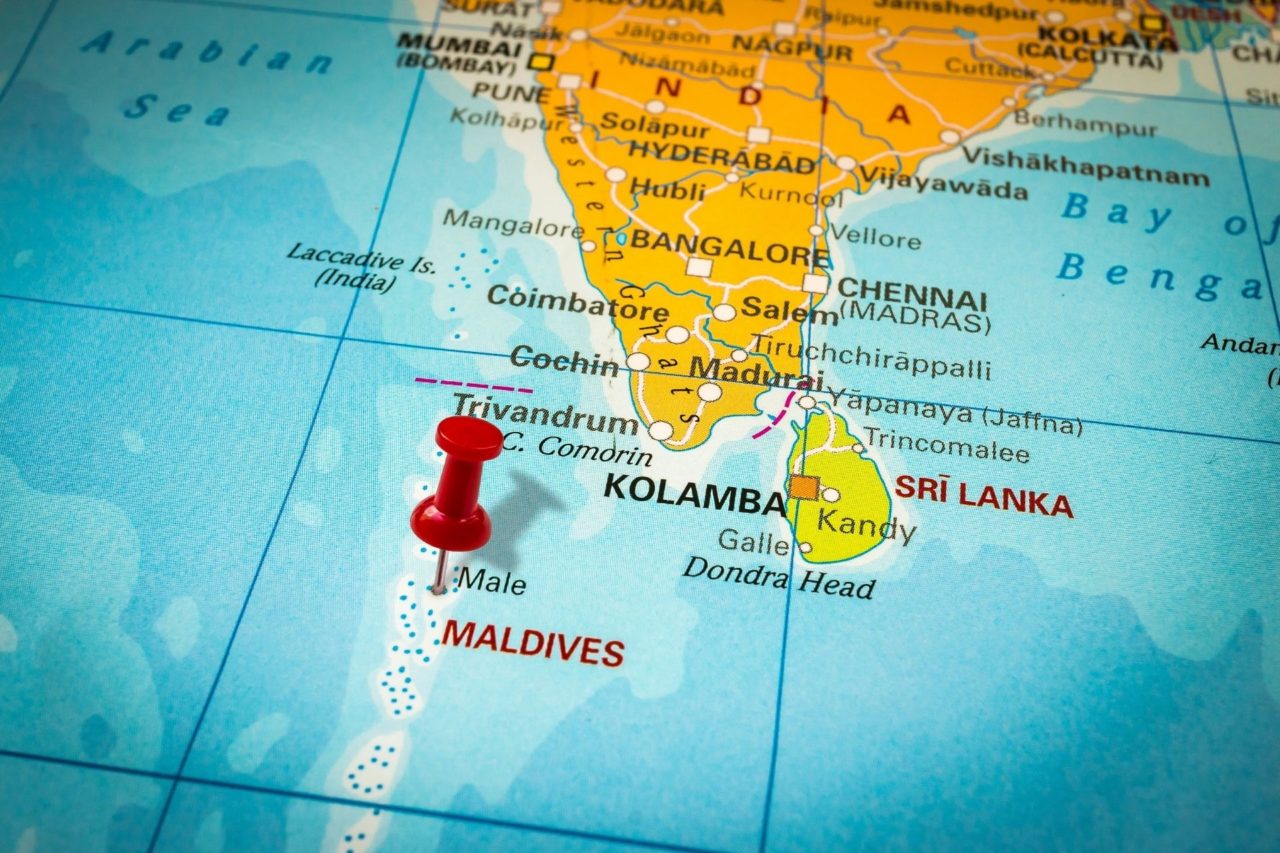 Bollywood & Maldives
Maldivian people have an affinity for the Indian culture. North Indian traditions are liked by most Maldivians. Indian films, music and dance have a great fan following in Maldives.
Bollywood films and songs are something that Maldivians are very fond of. Be it Ranbir Kapoor or the legendary Amitabh Bachchan, Bollywood stars have a good number of audience spread in different parts of the Maldivian Islands.
Albums of the legendary singers like Mohammad Rafi, Asha Bhonsle and Lata Mangeshkar are on the list of top selling albums of the country. Actually they are the all time favorites.
The love that Bollywood stars get from Maldivians encourages them to visit the place for shooting and show performances. This in turn adds to the tourism of the place. Besides Bollywood, the Maldivian film industry also provides entertainment for the people.
The people of Maldives have a high regard for music. The favorite musical instrument of the people of Maldives is Bulbul. Bulbul is a horizontal accordion which is used while playing devotional songs.
Availability of Indian Cuisine on your India to Maldives Trip
Maldivian culture has a great influence on the cuisine of the country. Maldivian cuisine also contains the influences of Sri Lankan and Indian food and dishes. Cuisine of Maldives reflects the diverse and cosmopolitan nature of the land.
Food of Maldives retains all the tastes and traits of its predominant Muslim identity. Maldives acknowledges the influence of the varied abundance of Indian and global cuisines.
Since a majority of the tourist population in the Maldives includes Indians, many resorts have a dedicated Indian restaurant serving Indian cuisine. There are many food options for Vegetarians as well as Non vegetarians. Some of the famous Indian dishes such as paratha, dosa, poha, naan, biryani, paneer, dal and raita can be easily found in the majority of resorts.
The taste of various foods in Maldives is a wonderful experience. Although there are a variety of ingredients, traditional Maldives Cuisine is mainly based on three main items: coconuts, fish and rice or other starchy items. Delicious sea foods are the trademark of Maldives.
Seafood cooked in different ways using different ingredients is a nice experience. The most favorite fish in Maldives is skipjack Tuna, either dried or fresh. Other favorite fishes are little tuna, yellowfin tuna, frigate tuna, bigeye scad or 'mushimas', wahoo or kuruma and Mahi-mahi or fiyala. These are generally taken in boiled or processed form. These dishes are sold in the beach side food joints or in local eateries.
Rice is another popular food here. Rice and curry are the favorite food of Maldivians. Maldives cuisine's have an exotic combination of flavours ranging from sweet to hot, spicy and mild dishes. Since Rice is a staple food of Indians as well, a humble rice and curry along with roti will make your lunch and dinner complete.
Desserts containing tropical fruits are also a major attraction of this place. Maldives cuisine also includes local wines and western beverages. In Maldives one can enjoy the perfect delicious cuisine. Maldivian cuisine is one of the significant attractions of this place.
---
A perfectly planned trip promises a great vacation that is worth cherishing. So what are you waiting for? Just decide your vacation and plan it exactly as you wish it to be. With our Maldives Packages from India by your side it is very much possible to have your dream holiday.